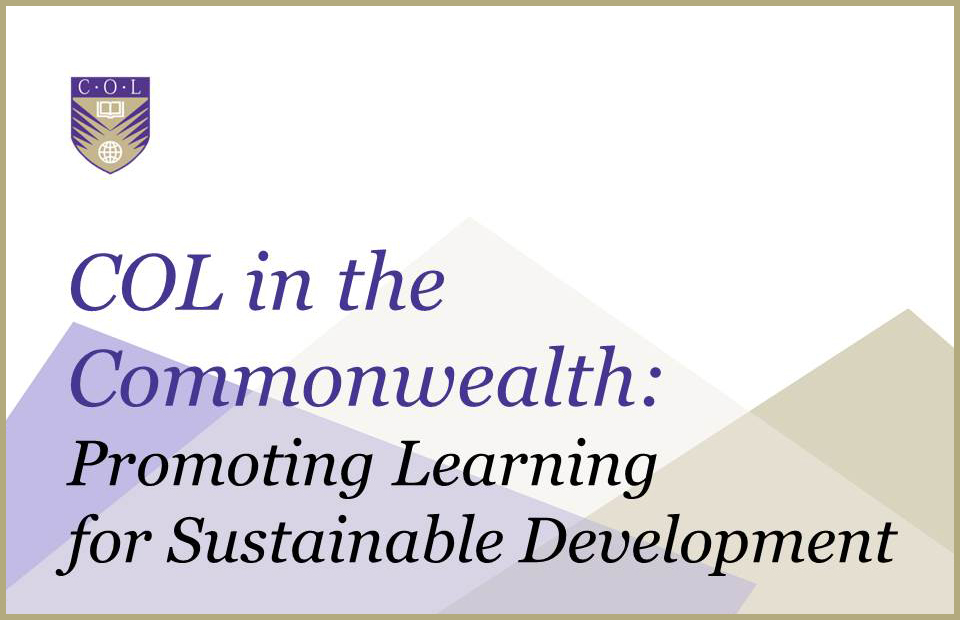 Reading Time:
11
min read
Good morning and thank you for joining us at COL today.
I am very pleased to introduce Canada's Minister of Foreign Affairs, the Honourable Robert Nicholson. Mr. Nicholson was appointed Minister of Foreign Affairs in February this year. Previously, he has served Canada in various capacities: as Minister of National Defence; Minister of Justice; Minister for Democratic Reform; Attorney General and as Leader of the Government in the House of Commons. A practicing lawyer before entering politics, Mr. Nicholson has a law degree from the University of Windsor, and is a member of the Upper Canada Law Society. Welcome, Minister.
I am also pleased to introduce the Honourable Kerry-Lynne Findlay, Member of Parliament for Delta-Richmond East. Minister Findlay was first elected to the House of Commons in 2011 and appointed Minister of National Revenue in July 2013. Prior to this appointment, Ms. Findlay was Associate Minister of National Defence and also served as Parliamentary Secretary to the Minister of Justice and Attorney General for Canada. She has distinguished herself as a lawyer and as a community leader and is recognized as one of the most knowledgeable lawyers regarding aboriginal land and resource management and is a sought after speaker on women's issues. Welcome, Minister Findlay.
It is not often that we have the opportunity to host such distinguished visitors. A warm welcome also to our colleagues from DFATD and invited guests. I would like to especially acknowledge the Director General DFATD, Sarah Fountain Smith and her team for the excellent support that they have always provided to COL.
A special welcome to the young people who are with us today – Canadian citizens – who are also members of the wider Commonwealth family, an association of 53 member states.
You see some of these countries represented here among our staff – we consider ourselves very fortunate to be located in beautiful British Columbia and we thank you, honourable ministers for being such gracious hosts.
Let me explain who we are and what we do.
COL is an intergovernmental organisation established by Commonwealth Heads of Government when they met in Vancouver for CHOGM 1987.
Our mission is to help Commonwealth member states and institutions to use existing and new technologies for expanding access to education and training. The Commonwealth is home to 2.3 billion people, 60% of whom are under the age of 30. It's a young Commonwealth that needs educational opportunities.
COL believes that learning is the key to sustainable development. Learning must lead to opportunities for economic growth, social inclusion and environmental conservation.
We work in two sectors: education and skills.
In Sub Saharan Africa, of all the children who complete primary school, only about 40% are able to go on to secondary schools. There simply aren't enough schools to accommodate the rest. Open schools can provide flexible learning opportunities through the use of technologies. COL is working in 22 countries to promote this.
This young woman from Bangladesh says 'I left school at the age of 12. I am 22 now and have 3 children. I went back to school so that I could help my children with their schoolwork'.
Well-trained teachers are critical to improving the quality of education.
COL uses a range of technologies including MOOCs, to train and retrain teachers. In one single MOOC, over 1600 teachers from 10 countries enrolled , making this a very cost-effective option.
Improving access to quality Higher Education continues to remain a priority for many developing countries.
COL's Commonwealth Executive MBA programme is offered in 11 countries and the over 27000 graduates have improved access to livelihoods opportunities.
Commonwealth Ministers of Education directed COL to establish a Virtual University for Small States (VUSSC). Over 53,000 persons have been trained under this initiative in 31 small states.
Here is Marcia Musgrove from the Bahamas who benefitted initially from a VUSSC course and went on to do a masters degree – she calls it the VUSSC snowball effect in the tropics!
Skills development is a major priority for most governments.
Working with the Ministry of Education, Nauru, COL supported a training programme on working with concrete where 167 young people qualified, a significant number since the overall population of the country is only10,000.
Millions of farm families do not have access to learning in developing countries. COL offers a new approach called the Lifelong Learning for Farmers.
This unique programme has lifted thousands of farmers out of poverty. For every dollar invested, income and assets worth $9 have been generated among these farmers, who became lifelong learners using basic mobile phones. Thanks to additional support from DFATD, COL has extended the programme to Tanzania and Ghana.
We get many requests for help in introducing technology enabled learning.
Here are the graduands of the Commonwealth Certificate in Teacher ICT Integration in Antigua and Barbuda.
COL recognises that the achievement of gender equality is central to its agenda of learning for sustainable development.
Here is a picture of a gender awareness workshop for farmers and extension officers in Jamaica. Those, in short, are some of the things we do.
COL commissioned an external evaluation to assess its impact over the past nine years and the report says that 'COL has had a major impact on individuals, institutions and community based organisations – is a highly respected – flexible and nimble organisation'.
With that let me thank you for your contributions, financial, intellectual, and moral. First, financially, as the biggest donor to COL's budget, Canada's contribution has made it possible for us to work in 46 developing countries of the Commonwealth. Second, intellectually, dozens of Canadian experts have helped us to provide technical assistance to ministries and institutions around the Commonwealth. DFATD has played a key role in encouraging COL to adopt Results Based Management and gender mainstreaming. Other Commonwealth organisations have taken inspiration from COL and are adopting these approaches. Third, in terms of moral support, COL shares Canada's democratic and multicultural values which respect the diversity and difference that characterize our Commonwealth.
Girls and women continue to remain seriously disadvantaged across the Commonwealth. The Canadian government's international advocacy efforts to prevent child, early and forced marriage, are already drawing attention to this major challenge. COL can become an effective instrument for Canada in these efforts which will serve to secure our common future.