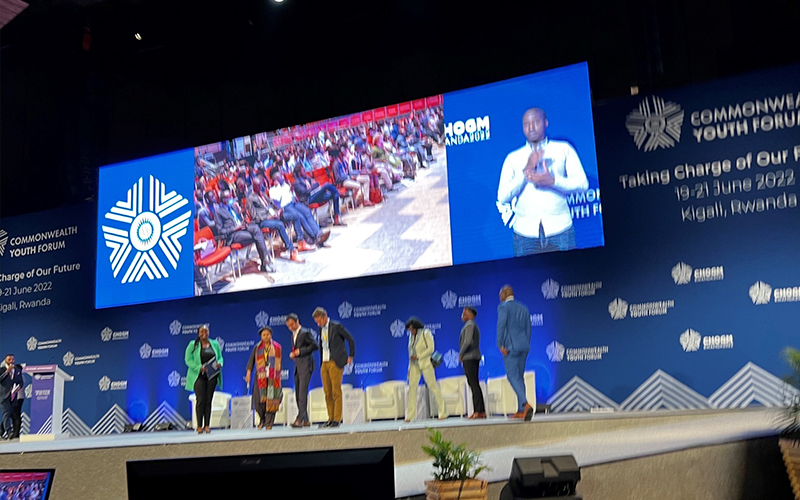 Reading Time:
3
min read
COL participates in panel discussion on "Skills for the future of work" with other experts and champions at the Commonwealth Youth Forum under the theme "The economic imperative–Skills development for 21st century jobs".  The discussion which followed a keynote by Hon. Kenson Casimir, Minister of Youth, Development & Sports, St Lucia, centred on in-demand skills, jobs and how to future-proof young people and the future generations.
In her remarks, COL President & CEO, Professor Asha Kanwar said "the time has come to move from commitment to action and build on the momentum to self-directed learning towards lifelong learning in a connected society.  It is not enough to train individuals, we must also assure opportunities for employment."  The time to transform learning away from outdated methods is overdue and more mobility must be provided in credit recognition.
Professor Kanwar referred to the need for literacy skills–human, data, technical as well as climate–and advocated that open and distance learning has the potential to fast track these literacies at scale and at a fraction of the cost.
COL's mission is to help Commonwealth Member States and institutions use distance learning and technologies for expanding access to education and training.  Please visit www.col.org for more information.