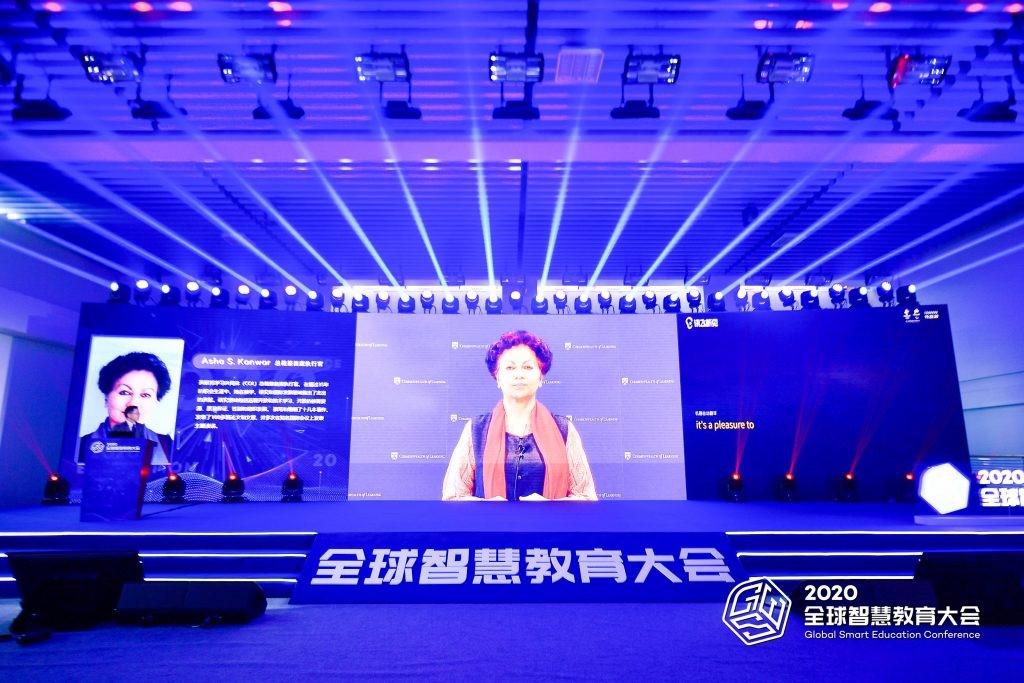 Reading Time:
3
min read
COL has partnered with the UNESCO Institute for Information Technologies in Education (UNESCO IITE), the International Society for Technology in Education (ISTE), National Research University-Higher School of Economics (HSE) and Beijing Normal University (BNU) in a new project Rethinking and Redesigning National Smart Education Strategy. The project aims to identify key issues and trends of the futures of education and explore the solutions of infusing ICT into education, so as to ensure inclusive and equitable quality education and promote lifelong learning opportunities for all. It was officially launched at the Global Smart Education Conference 2020: AI and Futures of Education on 20 August 2020.
In a special video address, Professor Asha Kanwar, President and CEO, spoke about COL's holistic approach which includes technology integration capacity development and improvement of infrastructure for equitable and inclusive education, and the role of Smart Education in reaching the unreached. She said: "Smart Education is about the 5Es – education that is enjoyable, engaging, efficient, effective, and ethical."
According to Professor Ronghuai Huang, Co-Dean of BNU's Smart Learning Institute, the project will likely span five years or more, and the initial stage will focus on the review of ICT policies in education; technology framework for smart education and learning; indicators of smart education at the country level; national public services for smart learning; and standards and techniques of smart campuses.
Dr. Sanjaya Mishra, COL's Education Specialist: eLearning added: "The project will assist in developing standards and guidelines for implementing national ICT in education projects in Commonwealth countries and supplement our current activities in the area of policy development in ICT in education and open educational resources."