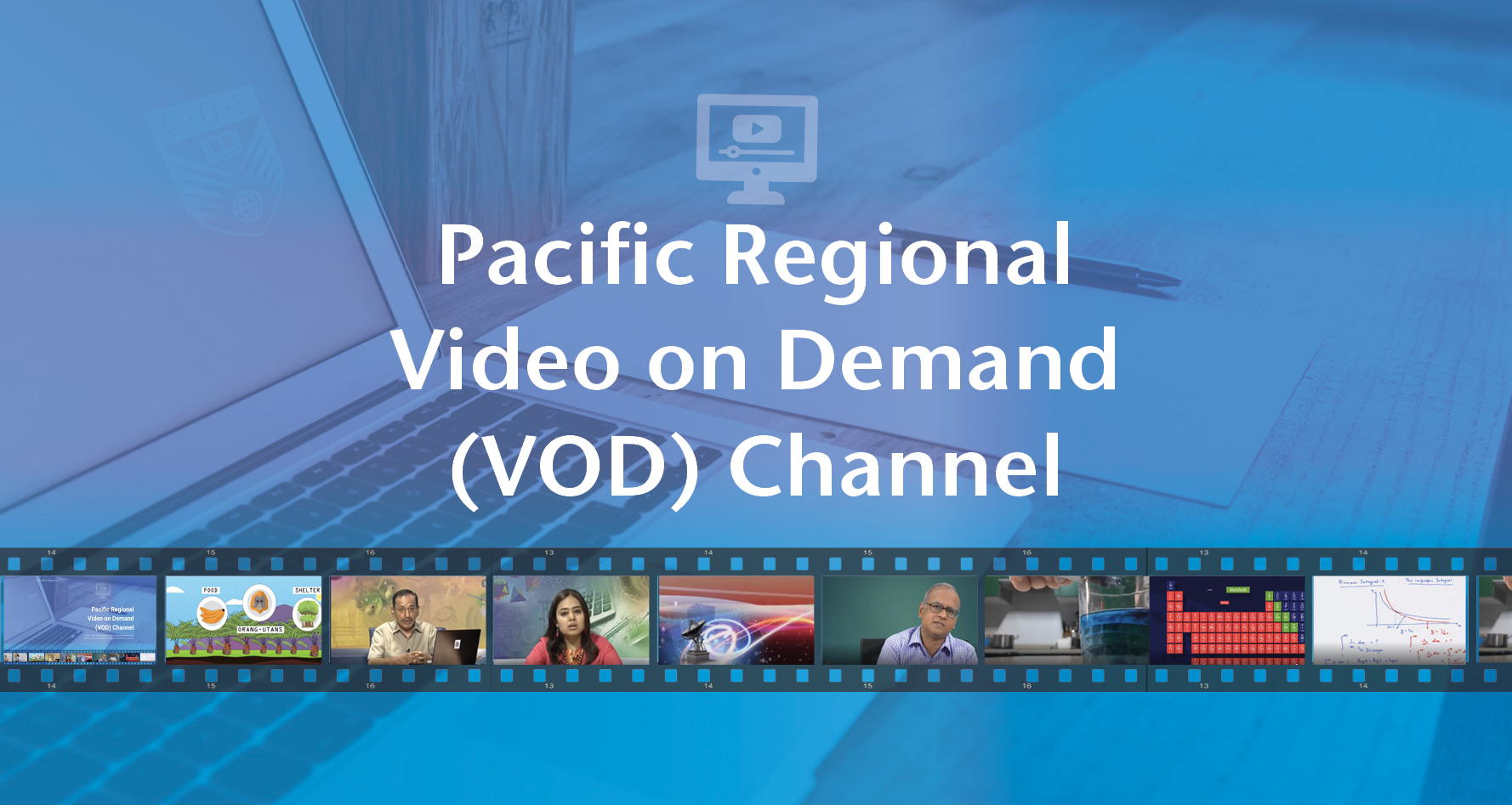 Reading Time:
5
min read
20 November 2020, Burnaby, Canada – At an online ceremony, the Commonwealth of Learning launched www.pacificregionalchannel.org, a video-on-demand platform established in response to the requests from partners in the Pacific Island States. The platform currently has over 800 open educational resources supporting curriculum needs in Fiji, Nauru and Samoa – the three nations that have already joined the initiative. It has the capacity to grow with curated content from other States.
The Honourable Rosy Akbar, Minister for Education, Heritage & Arts, Fiji; Mr Richard-Hyde Menke, Deputy Minister for Education, Nauru and The Honourable Loau Keneti Sio, Minister of Education, Sports and Culture, Samoa joined COL President and CEO, Professor Asha Kanwar at the event.
Professor Kanwar said that the Pacific Regional Channel will support education at all levels and build the capacity of local teachers who will be able to develop their own content. She noted that this will contribute to building resilient education systems. "To keep the doors of learning open, we need online content that is easily accessible," she added calling on educators from the region to take ownership of the new platform by contributing content.
The Honourable Rosy Akbar underscored the importance of the Pacific Regional Channel in offering new educational avenues for Fijian teachers and learners. "The pandemic has taught us to think outside the box and create fit-for-purpose resources with the means that we have," she said.
"Such innovations could not have come at a better time, and we are looking forward to fully utilising the news resources," noted The Honourable Loau Keneti Sio, commending COL for offering solutions that address connectivity challenges in the region and make use of open educational resources.
"COVID-19 has brought to the forefront weaknesses and gaps in our education systems and virtual learning became a new necessity," said Mr Richard-Hyde Menke stressing the importance of the new platform to meet local needs.
The Pacific Regional Channel has been designed to ensure that all the curated resources are downloadable even in low-bandwidth environments and can be hosted on local servers.
For more information, please contact:
Natalia Angheli-Zaicenco,
COL Stakeholder Relations Manager
nzaicenco@col.org
About COL
Created by Commonwealth Heads of Government in 1987, the Commonwealth of Learning (COL) helps Member States and institutions harness the potential of distance learning and technologies to expand access to education and training and address the education challenges of today. For COL, learning is the key to sustainable development and must lead to opportunities for economic growth, social inclusion and environmental conservation. Visit www.col.org for more details.
-30 –