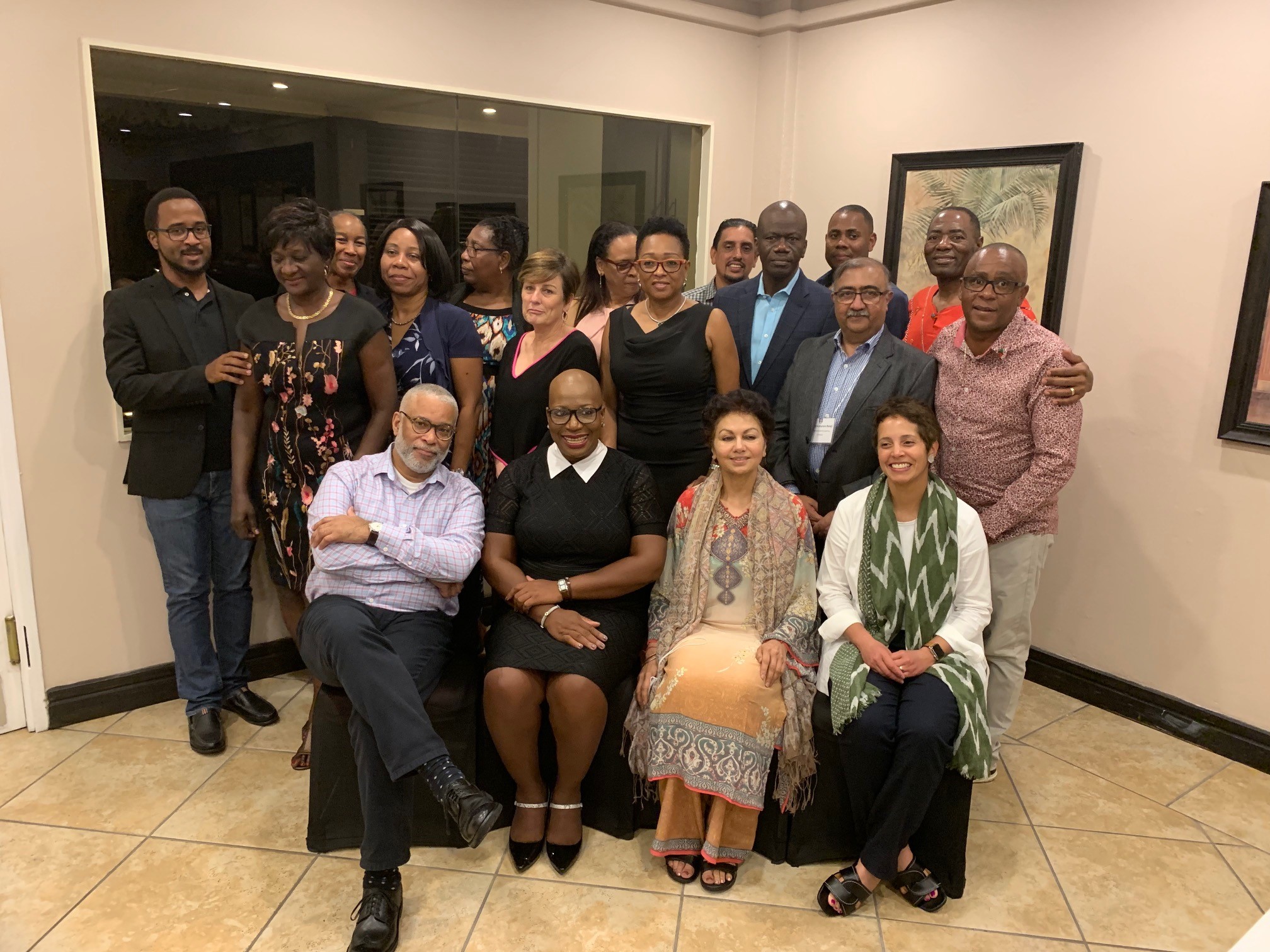 Reading Time:
3
min read
With a two-day meeting in Saint Lucia, COL launched a series of consultations to identify key regional priorities and guide the development of its new strategic plan. The event brought together COL's Focal Points from Antigua and Barbuda, The Bahamas, Belize, Grenada, Jamaica, Saint Kitts and Nevis, Saint Lucia, Saint Vincent and The Grenadines, along with COL staff and representatives from the William and Flora Hewlett Foundation.
"For a nation committed to the development of an educated and resilient people, partnership with COL is crucial to the attainment of the education reform that is necessary if we are to achieve a 21st century compliant system of education," said Kendall Khodra, Deputy Permanent Secretary, St Lucia Ministry of Education, Innovation, Gender Relations and Sustainable Development, in his welcoming address.
The meeting agenda included country reports and discussions of how global trends in education impact regional priorities. It was an opportunity to review COL's work in the Caribbean and identify new opportunities for collaboration among different stakeholders.
As part of the programme, Hon Dr Gale Tracy Christiane Rigobert, Minister of Education, Innovation, Gender Relations and Sustainable Development, hosted a dinner for meeting participants. She expressed gratitude to COL for its contributions to ICT integration in St Lucia.
"These face-to-face meetings are an opportunity to strengthen our engagement and forge partnerships with colleagues in the region," noted COL President and CEO Professor Asha Kanwar. She said the results of the meeting will provide guidance and directions for COL's Strategic Plan for 2021-2027.
COL will continue its consultation series with regional meetings in Seychelles, New Zealand and India.