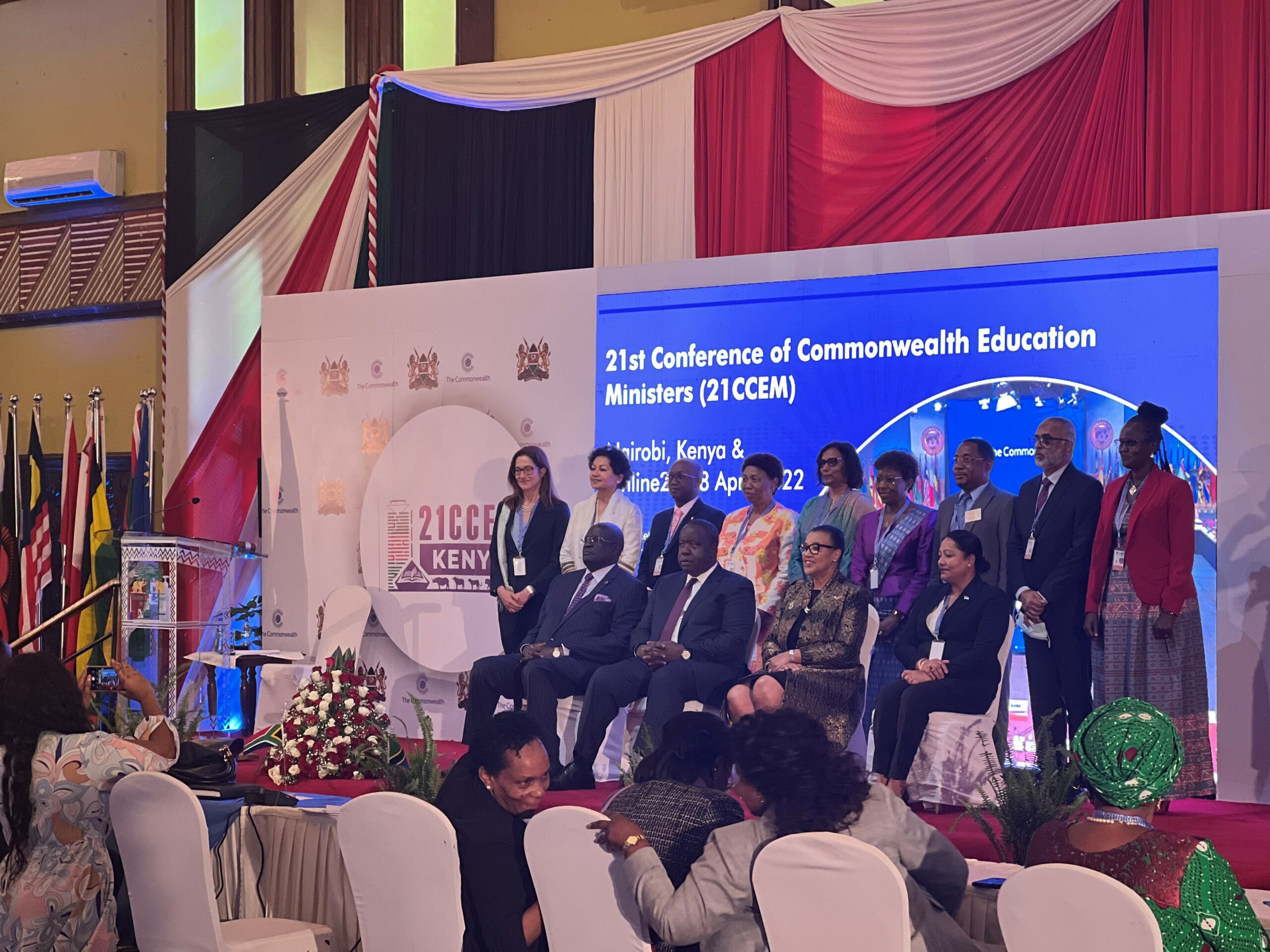 Reading Time:
3
min read
On the first day of the 21st Conference of Commonwealth Education Ministers (CCEM) in Nairobi, in her opening remarks as the moderator of the ministerial roundtable on lessons learned from COVID-19, Professor Asha Kanwar, President and CEO set forth the objective of the session to be an understanding of the adverse effects of the COVID-19 pandemic on education across the commonwealth countries and sharing of insights on how to mitigate and recover from such effects.
Professor Kanwar pointed to three core insights that had emerged from the related discussions – the importance of equity, prevention of learning loss and role of parents in the learning ecosystem.
Participants expressed agreement that discriminations such as digital and gender divide were still impacting recovery from the effects of the pandemic, while loss of learning affected a significant number of students across the Commonwealth countries. There was greater recognition of the role of parents and siblings in advancing learning during lockdowns.
The Minister of Education from South Africa chaired the session. Other speakers included ministers of education from Malaysia, Maldives, Nauru, Rwanda, and an official representative from the United Kingdom who shared experiences from their countries and offered insights for future best practices. Two activists highlighted the disproportionate impact of the pandemic on learning by persons with disabilities while noting some gaps that need to be addressed. Experts from across the Commonwealth shared their insights. A total of 43 participants joined both in-person as well as virtually.
In her concluding remarks Professor Kanwar observed that the gains in self-directed learning did not receive adequate recognition while the impact of climate change in education continues to be neglected. These would need to be addressed in addition to the importance of skilling and reskilling of populations on a mass scale in non-formal and informal learning settings.