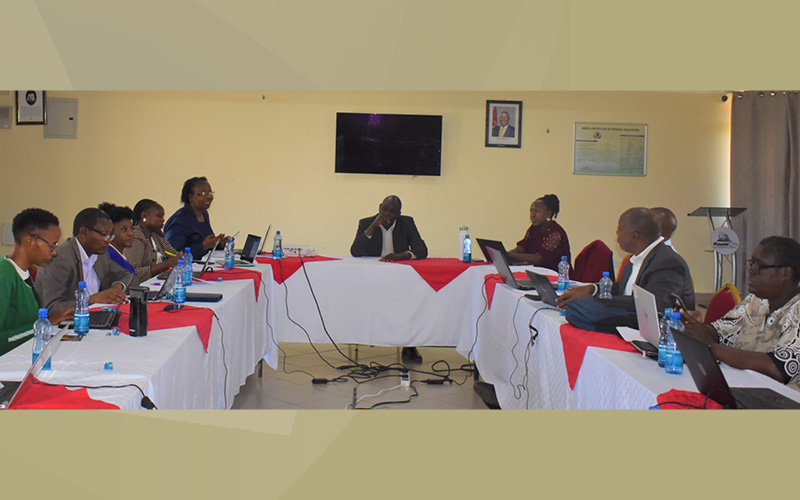 Reading Time:
5
min read
The Commonwealth of Learning (COL) supported the second run of the massive open online course (MOOC) on Inclusive Teaching and Learning (ITL) over the period September 5 – 30 2022. The four-week course, offered jointly with Kenya Institute of Special Education (KISE), attracted 2,076 participants from 38 countries, including 13 non-Commonwealth nations.
Of these learners, about 52 per cent were female, with the highest number of registrants being from Nigeria, Kenya, India, Botswana, Gambia and Ghana. The successful course was facilitated by KISE staff with the guidance of two COL consultants, Dr Florence Kisirkoi of Maasai Mara University and Dr David Ngatia of University of Kabianga, who also held on-campus mentorship sessions.
The ITL course is the first of a pair of professional development courses on Inclusive Education, which draw on the UNICEF Wave model for inclusive education. The second course, Creating an Inclusive School (CIS), will be offered in the near future. Both courses were initially developed with expertise from the Open University, UK.
The Director of KISE, Dr Norman Kiogora said, "Professional development in inclusive education practices is a critical element in ensuring learners with special education needs and disabilities are supported in achieving their full potential. The offer of ITL course is, therefore, very relevant and impactful."
Among the participants was Ms Maggie Motsage, who is the head of department responsible for learning difficulties at Mokhomma Primary School in Botswana. She commented on her course experience, "I am very ready to sensitise learners on inclusive education. In fact, I have already started using inclusive education in my classroom and ensuring that all learners are included through supervision and monitoring."
Mr Colin Cummings, a teacher at Patricia D James Secondary School in Saint Lucia, said of the ITL course, "It has made me adapt my teaching to get all students involved in their learning. Earlier in the course, we were introduced to wave model. I am working at Level 1 in the classroom."
COL MOOCs afford teachers the opportunity to connect and share ideas with colleagues from different regions of the world. Mr Phineas Murithi Nkonge, a teacher at Merille Primary School in Marsabit, Kenya expressed gratitude for the opportunity to share and interact with like minds from other countries and lauded the resources and technology used.
In closing, COL's Education Specialist, Teacher Education, Dr Betty Ogange said, "While collaborating with partner institutions on inclusive education, COL has continued to provide opportunities for teachers to gain the skills, attitudes and values needed to develop as effective and empathetic practitioners, able to support all learners to learn."