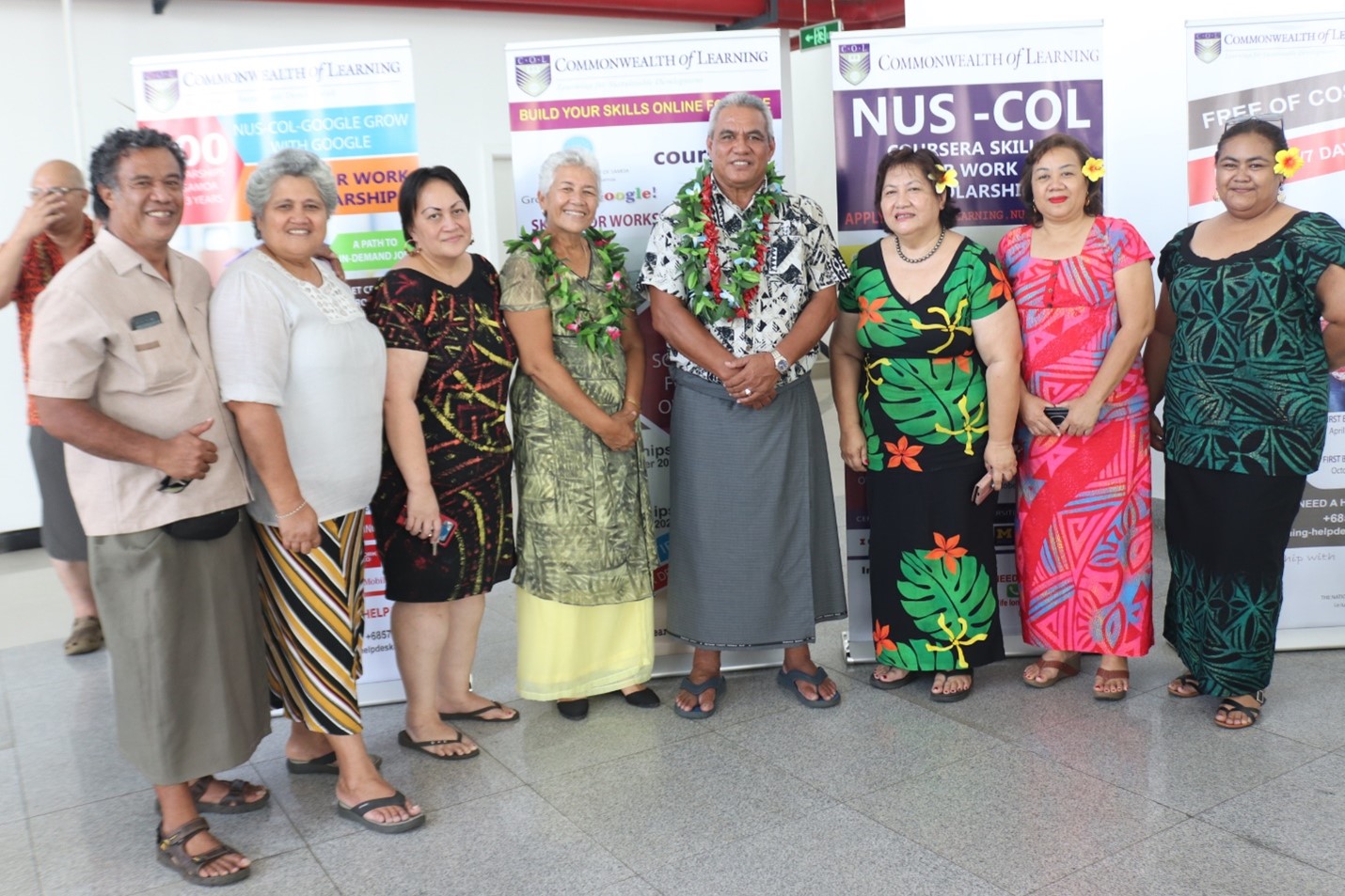 Reading Time:
3
min read
Over the next three years, Samoan learners will gain access to high-quality skill development courses offered by COL in partnership with the world's leading e-learning providers. "Skills for Work" will create learning opportunities for 900 individuals, including women and girls, persons with disabilities and youth via the Coursera and Udemy e-learning platforms.
Speaking at a launching ceremony organised by the National University of Samoa, Honourable Loau Solamalemalo Keneti Sio, Minister of Education, Sports and Culture, noted that the new initiative will provide immense educational opportunities to those who have been disadvantaged through the consequences of the pandemic such as border closures, school closures and unemployment. He said it will help reskill and upskill citizens in areas of great demand in the country.
In the framework of this initiative, COL will offer three different certification programmes: COL-Grow with Google, COL-Coursera; and COL-Udemy. Learners will gain free and unlimited access to employability-oriented courses, which are taught by professors from leading universities and top industry leaders across the world and will be able to obtain certificates for each of the courses without paying a fee. The self-paced, flexible online training can put them on the fast track to jobs in high-growth fields.
Dr Basheerhamad Shadrach, COL Adviser: Skills, said: "Through a partnership with the government agencies and the National University of Samoa, COL will support the national agenda of reskilling and upskilling the Samoan workforce attuned to its service sector."