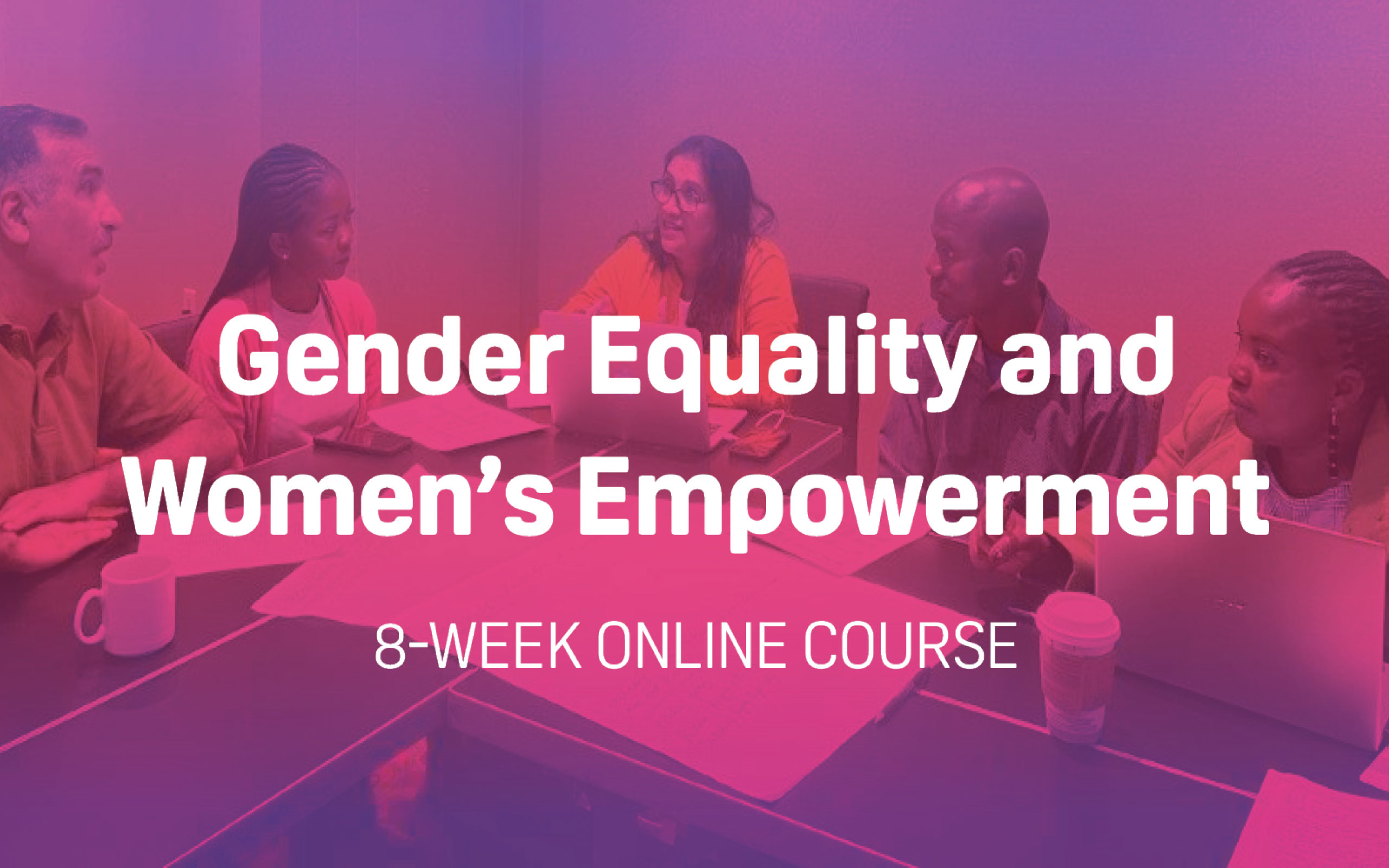 Reading Time:
4
min read
Gender equality and women's empowerment can unlock human potential on a transformational scale. For societies to thrive, women and girls, men and boys must have equal access to education, healthcare and technology. They must also have equal control of resources, lands and markets. And, they must have equal rights and opportunities.
This training offering focuses on competencies in promoting gender equal roles and relations of women/girls and men/boys, countering negative gender stereotypes and integrating gender perspective in development programming.
The course aims to effect individual and collective transformation towards gender equality with the knowledge and skills necessary for advancing gender equality at the workplace and in the communities that Commonwealth of Learning (COL) partner organisations serve by increasing institutional capacity to effectively:
Integrate gender equality and women's empowerment in organisational policies and practices.
Deliver intended results of gender equality and women's empowerment in communities from its development intervention.
Ms Frances J. Ferreira, COL's Acting Director: Skills, explained some inherent benefits and long-term goals of the course, "As part of its commitment to gender equality and inclusion, COL is committed to build the capacity of its partners to implement gender responsive projects. This Gender equality and women empowerment course is an important component of COL's gender mainstreaming strategy. We envisage that this training will lead to individual and collective transformation towards more gender equality policies, structures and practices in organisations."
She added, "Gender equality cannot be achieved when individuals and organisations do not have the skills, knowledge and attitudes to implement gender responsive programmes. In a world where gender equality is a global priority, this course is an important tool in supporting individuals and organisations to achieve their gender equality goals as they work towards gender mainstreaming.
Start Date: Monday, October 24, 2022
For more information and to register for the online course, please click here.