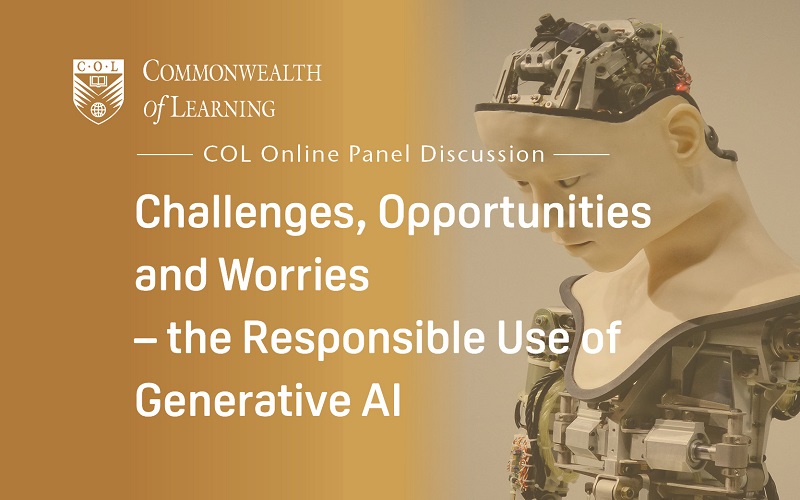 Reading Time:
2
min read
COL will be hosting a free online panel discussion on 22 June 2023 from 6-7 am Pacific Time (North America) on the responsible use of generative artificial intelligence (AI), such as ChatGPT. The panel discussion will specifically engage with the potential affordances and challenges such technologies present for education.
This discussion will be moderated by COL Chair, John Traxler, Professor of Digital Learning at the University of Wolverhampton. The panellists for this session include AI experts from across the Commonwealth: Dr Helen Titilola Olojede (National Open University of Nigeria), Professor Maura R. Grossman (University of Waterloo, Canada), Professor Mausam (Indian Institute of Technology Delhi) and Dr David Mhlanga (University of Johannesburg, South Africa).
The potential of generative AI for the education systems of different countries and for their learners is profound. This panel discussion aims to explore the responsible use of generative AI, specifically in terms of their various fields of expertise.
More information on the panel discussion can be accessed here:  http://hdl.handle.net/11599/5368
To register, please go to: https://us06web.zoom.us/webinar/register/WN_auOS8GTrSj6_ZAL21b25wQ