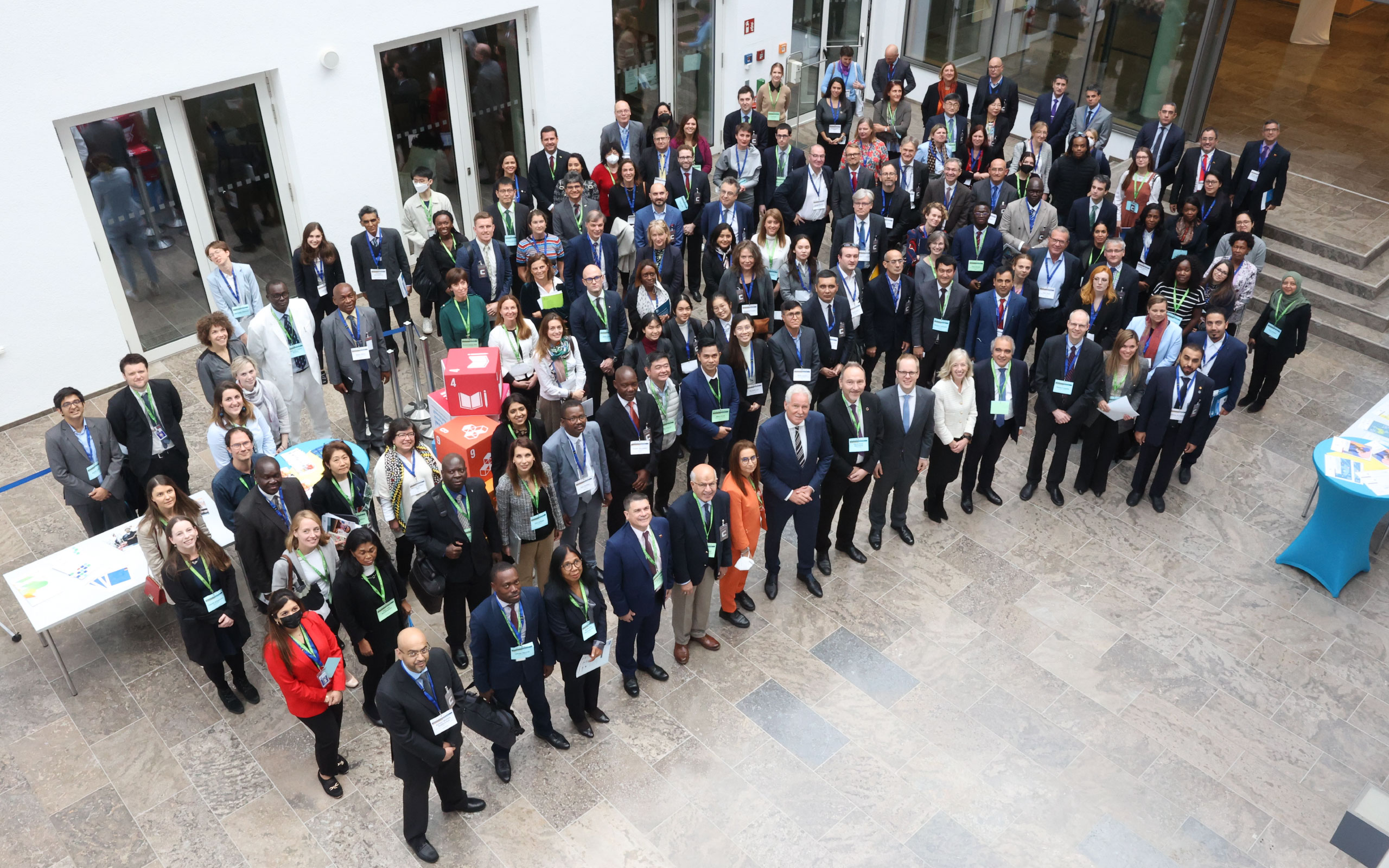 Reading Time:
3
min read
COL participated at the launch of the UNESCO Strategy for TVET 2022-2029 that was held at the United Nations Campus, Bonn, Germany in late October 2022.
The theme for the hybrid conference was 'Transforming Technical and Vocational Education and Training for Successful and Just Transitions.' The strategy presents UNESCO's vision, and aligns with COL's strategic mission, to transform TVET for a successful and just transition by promoting skills development for empowerment, productive employment, and decent work, as well as facilitating the transition to more digital, green and inclusive economies and societies.
During the launch event, Mr Robert Okinda, COL Adviser: Skills, as a plenary panellist on TVET flagship initiatives focusing on digital transformations.  He shared lessons and experiences from a joint COL and UNESCO-UNEVOC project that supported the capacity building of TVET practitioners in The Gambia and Zambia to utilise appropriate open and distance learning (ODL) approaches and technology for an inclusive TVET delivery.  It included preparing strategies and action plans to integrate ODL institutionally and utilising assistive technology in disability needs assessments for a more targeted support for the training of learners.
The Caribbean Association of National Training Agencies is also collaborating with COL and UNESCO-UNEVOC to implement a similar project in the Caribbean. TVET institutions from Barbados, Belize, Dominica, Jamaica, St Kitts & Nevis, St Lucia and Suriname are participating in the project.
TVET systems are vulnerable due to global disruptions and technological trends. COL, through projects such as the two referred above, aims to futureproof TVET systems using ODL approaches and technologies to support successful and just transitions for building national resilience.
Image © UNESCO.