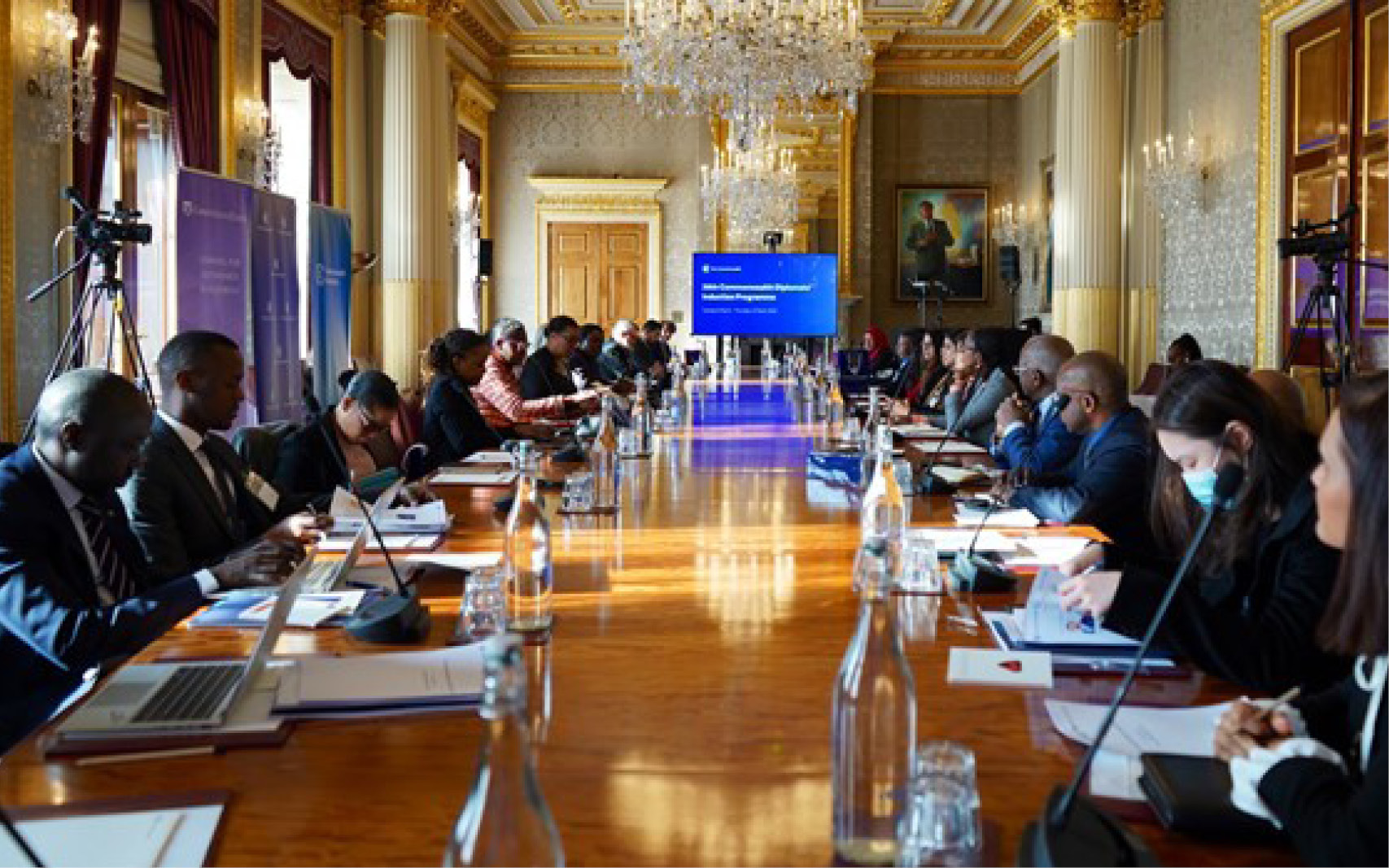 Reading Time:
2
min read
The Commonwealth of Learning (COL) is an organiser with the Commonwealth Secretariat and the Commonwealth Foundation for the 38th Commonwealth Diplomats Induction Programme (CDIP) taking place from 8 to 10 March 2022 in London, UK. This three-day event  introduces newly appointed envoys to the relevance and impact of the Commonwealth's work in Member States and beyond. This year, the programme is held in a hybrid mode.
In her presentation 'Serving Together', Professor Asha Kanwar said: "One of the biggest lessons of the pandemic has been the realisation of how interconnected and interdependent we are. In order to serve Member States better, we must collaborate, complement each other's work and connect our stakeholders."
She provided examples of how COL by using its expertise in educational technologies is complementing the work of  the Commonwealth Secretariat in online training for youth, and in education for climate change mitigation. Professor Kanwar called on CDIP participants to offer ideas on how COL can best support their countries in achieving priorities for education and skills development.