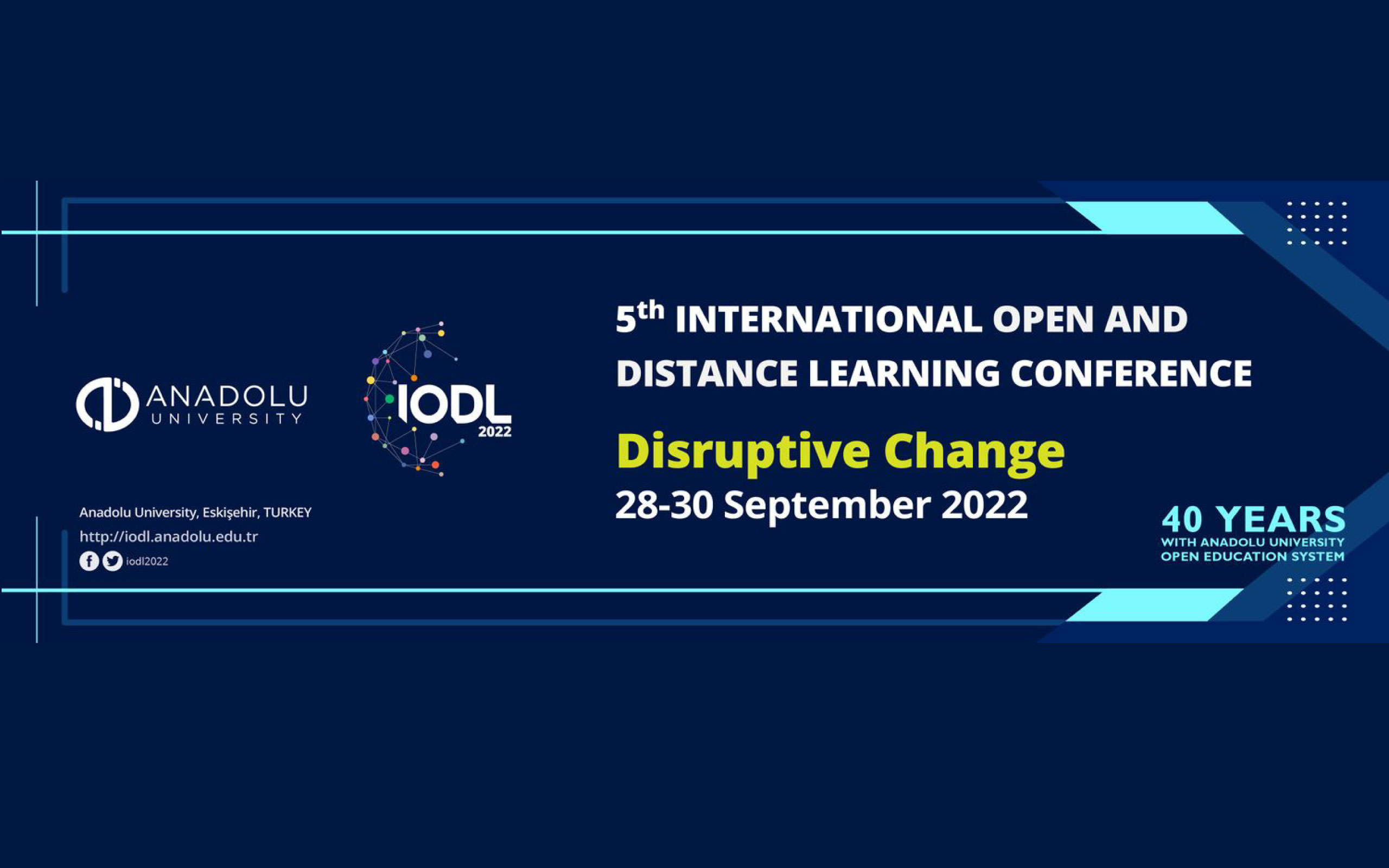 Reading Time:
3
min read
COL President and CEO, Professor Asha Kanwar, delivered a timely and topical keynote address at the 5th International Open and Distance Learning Conference 2022 in Eskişehir, Turkey on Thursday, September 29.
The address entitled "Disruptive Change in an Age of Disruption" emphasised how current global crises have significantly impacted open and distance learning as well as higher education.
In her presentation to leading educators across the globe, Professor Kanwar explained that the existential threats of the Covid-19 pandemic, the phenomenal developments in technologies and the climate crisis have challenged how open universities must refresh, rethink and redesign their policies and processes for innovative transformation.
She went on to say that while transformation may not come easily, a determined effort across the broad spectrum of educational participants can be a conduit to real systematic change.
"Refreshing, rethinking and redesigning will require disruptive innovations. Disruptive innovations happen when stakeholders such as parents, teachers and the labour market are involved. Fostering their participation would enable the transformation of creativity into innovation."
In her concluding remarks, she posited that, "Dealing with disruptive change will require an innovation mindset. One element of this would be to regard every challenge as an opportunity. Another would be to take risks and learn from failures. Finally, we need to adopt collaboration and sharing as a strategy."
The 5th International Open and Distance Learning Conference's aim is to provide a platform for researchers and practitioners to present and discuss a broad range of topics related to open and distance learning within the context of "disruptive change" in education.
For a complete transcript of Professor Kanwar's keynote address, "Disruptive Change in an Age of Disruption", go to http://hdl.handle.net/11599/4483