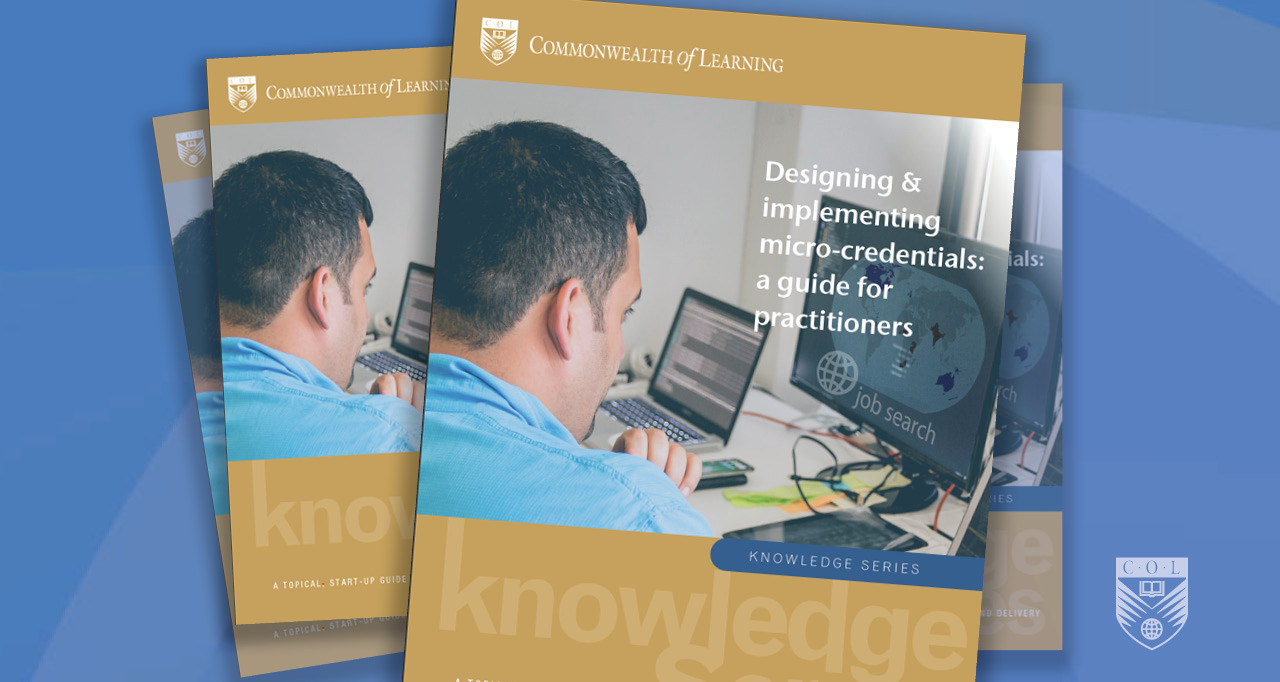 Reading Time:
2
min read
Fuelled by demand from learners for short and flexible forms of learning and from industry and employers for verified skills-based credentials, there has been a growing interest in micro-credentials. In response to this demand, COL has produced "Designing and Implementing Micro-Credentials: A Guide for Practitioners," which was presented at the World Conference on Online Learning in Dublin earlier this month.
"At a time when technology is rapidly changing the way we teach and learn it becomes important to respond quickly to the needs of our stakeholders. One way of doing this is to develop knowledge resources which are relevant and practical," said COL President and CEO Professor Asha Kanwar at the publication launch on 5 November 2019.
The new guide is part of COL's Knowledge Series, which offers a direct route to understanding key issues and challenges for both policy makers and practitioners. It was authored by Dr Darien Rossiter and Professor Belinda Tynan, RMIT University, Australia and provides a clear roadmap to plan, design, and implement micro-credentials and badges in diverse contexts. The publication ensures greater flexibility in the journey of the new learner-earner through a skills and capability framework.