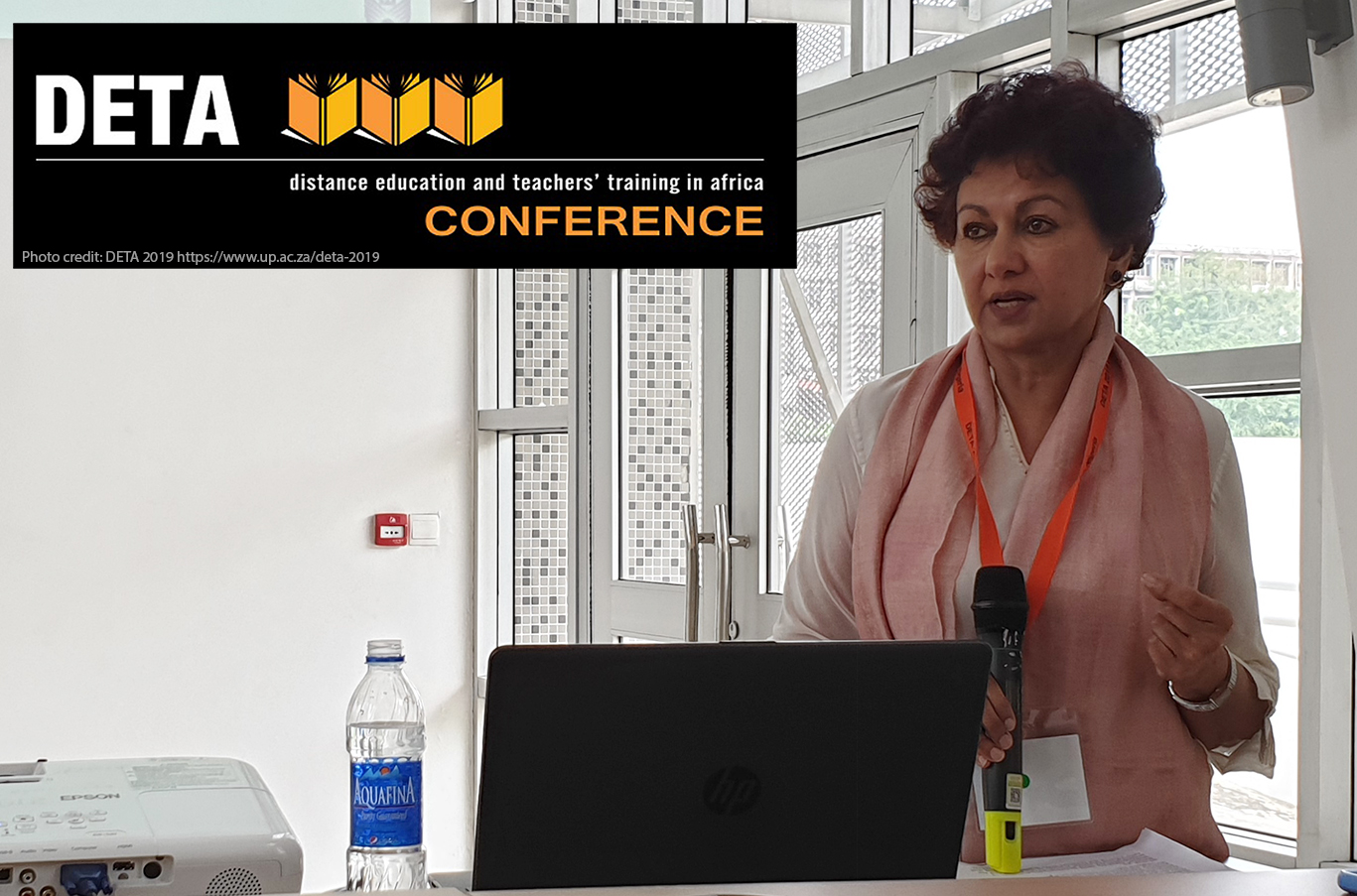 Reading Time:
3
min read
COL President and CEO Professor Asha Kanwar delivered a keynote address at the eighth Distance Education and Teachers' Training in Africa (DETA) Conference at the University of Lagos, Nigeria on 24 July 2019.
In her address, 'Educating the African Learner in an Era of Crises: What are the options?' Professor Kanwar explored five crises that impact education: climate change, migration and displacement, out-of-school youth, the 'learning crises' and the challenge of pedagogy.
She also provided an overview of the 'African learner' and the ways in which the teaching community is responding to these crises. She closed the presentation with a description of some of COL's contributions and the strategies that could help improve teacher education in Sub-Saharan Africa.
"Teachers need to become lifelong learners who are constantly renewing their skills and competencies to stay relevant to changing demographics and technologies. But a critical change will occur if we move beyond simply acquiring skills and competencies to transformative learning. This would mean not just adapting to changing circumstances but acquiring the ability to change circumstances," said Professor Kanwar.
Professor Kanwar's appearance at the DETA Conference marked the final event of her trip to Nigeria from 20 to 24 July. During this period, she visited the Regional Training and Research Institute for Open and Distance Learning (RETRIDOL) and spoke at the launch of the Africa Centre of Excellence on Technology Enhanced Learning at the National Open University of Nigeria. She also met with the heads of the National Universities Commission, the National Teachers Institute and the Universal Basic Education Commission, as well as the Permanent Secretary and directors at the Federal Ministry of Education in Abuja. Read Professor Kanwar's full DETA Conference address here.