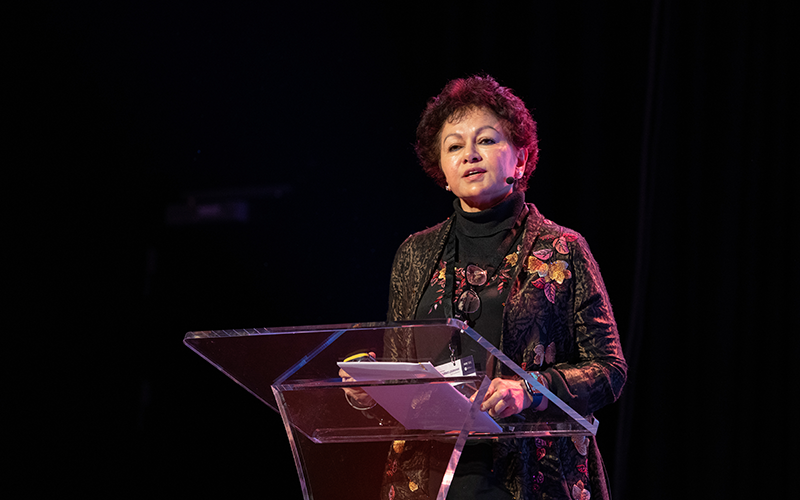 Reading Time:
3
min read
Recently, COL President and CEO, Professor Asha Kanwar, delivered a speech at the third International Lillehammer Lifelong Learning ICDE Conference in Norway.
In her speech under the theme of "Lifelong Learning for Sustainable Development: new paradigms, new model", Professor Kanwar stressed that learnability is the basic promise of lifelong learning. "Lifelong learning cannot be perceived as a mere course or programme. It is a culture that needs to be integrated in every aspect of life. Policies and programmes should focus on building a learning culture by enhancing learnability in the individual, community and society," she stated.
The President also gave many examples from COL's work in lifelong learning that demonstrate how different approaches such as formal, non-formal and informal learning have been brought together.
As part of her presentation, she also noted that by 2025, 85 million jobs may be displaced, but 97 million more jobs may emerge – essential skills that will be required for building green and blue economies.
Professor Kanwar participated in a panel discussion and plenary panel on Lifelong Learning for Sustainable Development, new jobs and the green shift moderated by Ms Torunn Gjelsvik, ICDE Secretary General which also included Mr David Atchoarena, Director UNESCO Institute for Lifelong Learning, and Dr El Iza Mohamedou, Head, OECD Centre for Skills.
About 400 participants from more than 30 countries across the globe met in Lillehammer for three days of discussions covering a wide variety of topics related to lifelong learning's key issues, trends, and best practices designed to "ensure inclusive and equitable quality education for all and promote lifelong learning."
Image courtesy ICDE