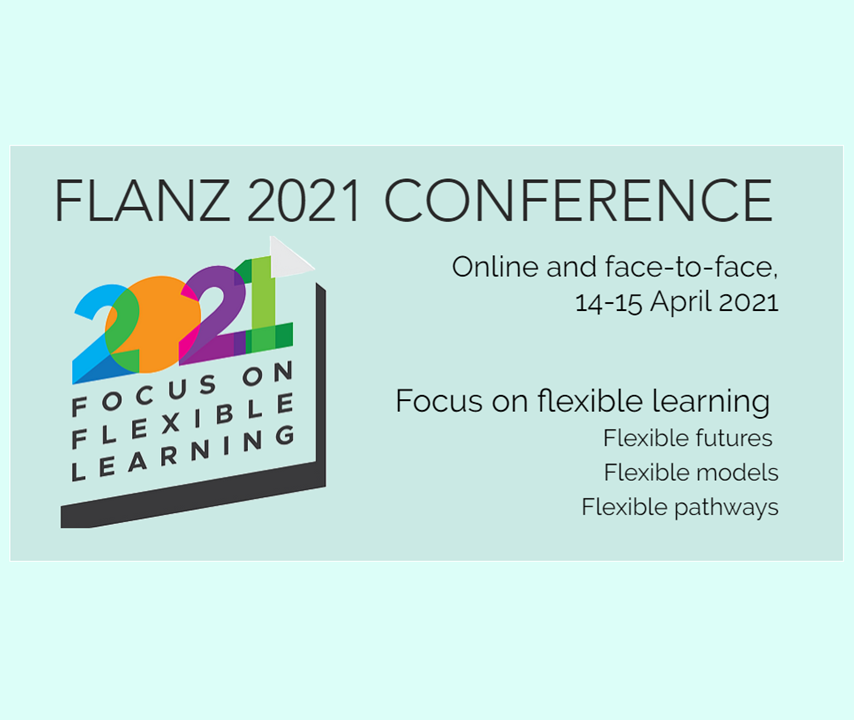 Reading Time:
2
min read
Image courtesy of FLANZ
COL President and CEO Professor Asha Kanwar made a keynote presentation at a conference organised by the Flexible Learning Association of New Zealand (FLANZ) in partnership with Massey University, New Zealand. FLANZ 2021 focussed on flexible learning, aiming "to illuminate learning and teaching research and inquiry that steps beyond the expectations of a 21st century learner."
In the online presentation "Flexible Futures for Education in a post-COVID World," Professor Kanwar spoke about the lessons learned from the COVID-19 experience to build flexible education systems for a more equal, safe and resilient future.
"Because of existing digital divide, COL believes that technology to be effectively harnessed, must be placed in an appropriate social, cultural and political context," she said.
Professor Kanwar described COL's multi-pronged approach to address the current challenges—providing guidelines and resources, building the capacity of teachers, providing tailored responses to requests from Member States and promoting collaboration for increased impact.
She spoke about mainstreaming OER by building the capacities of teachers and policy makers and preparing learners on how to find and use OER as a way forward for providing more flexibility options for what people learn.