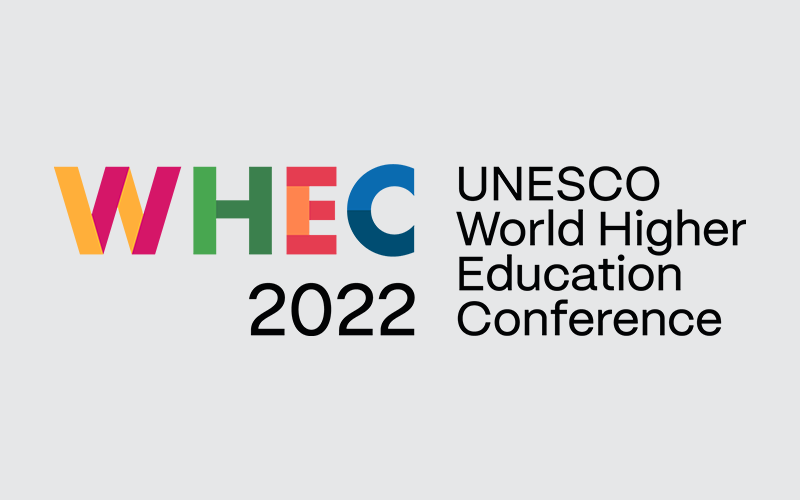 Reading Time:
4
min read
During the 3rd World Higher Education Conference in Barcelona (WHEC2022) on Wednesday, Professor Asha Kanwar spoke about the importance of online and distance learning (ODL) in higher education.
She referred to her personal journey of being able to complete her undergraduate degree due to the availability of distance learning, given she got married mid-way through her degree.
Professor Kanwar reminded the audiences about the history of distance education starting in 1728 via Boston Gazette that offered a shorthand course through weekly lessons all the way through to the present times. "Throughout history, the impulse behind distance education was to reach the unreached—those in remote areas, marginalized communities and persons with disabilities," she said. She further expressed that due to the restrictions imposed by the COVID-19 pandemic, distance and online learning have gained higher appreciation by mass populations all around the world. "One silver lining during the pandemic has been the global acceptance of distance and online learning." She referred to the analogy of the transformation of the ugly duckling to a swan, while referring to the change in people's perception of ODL.
Professor Kanwar highlighted five unique characteristics of ODL, as follows:
Provision of access to those who are unable to be physically present,
Quality of education being equal to that of traditional ways of learning backed by research,
Cost of learning being significantly lower for institutions and learners,
Inclusivity of persons with disabilities,
And the ecological benefits that lower the carbon footprint of those receiving ODL more than threefold.
Her call to action was for intergovernmental organizations such as COL and UNESCO to continue to advocate for mainstreaming ODL as a means of sustainable development, for governments to invest in ODL policies and the needed infrastructure, and for educational institutions to increase their adaptation of ODL. Here are the links to the full speech and presentation.