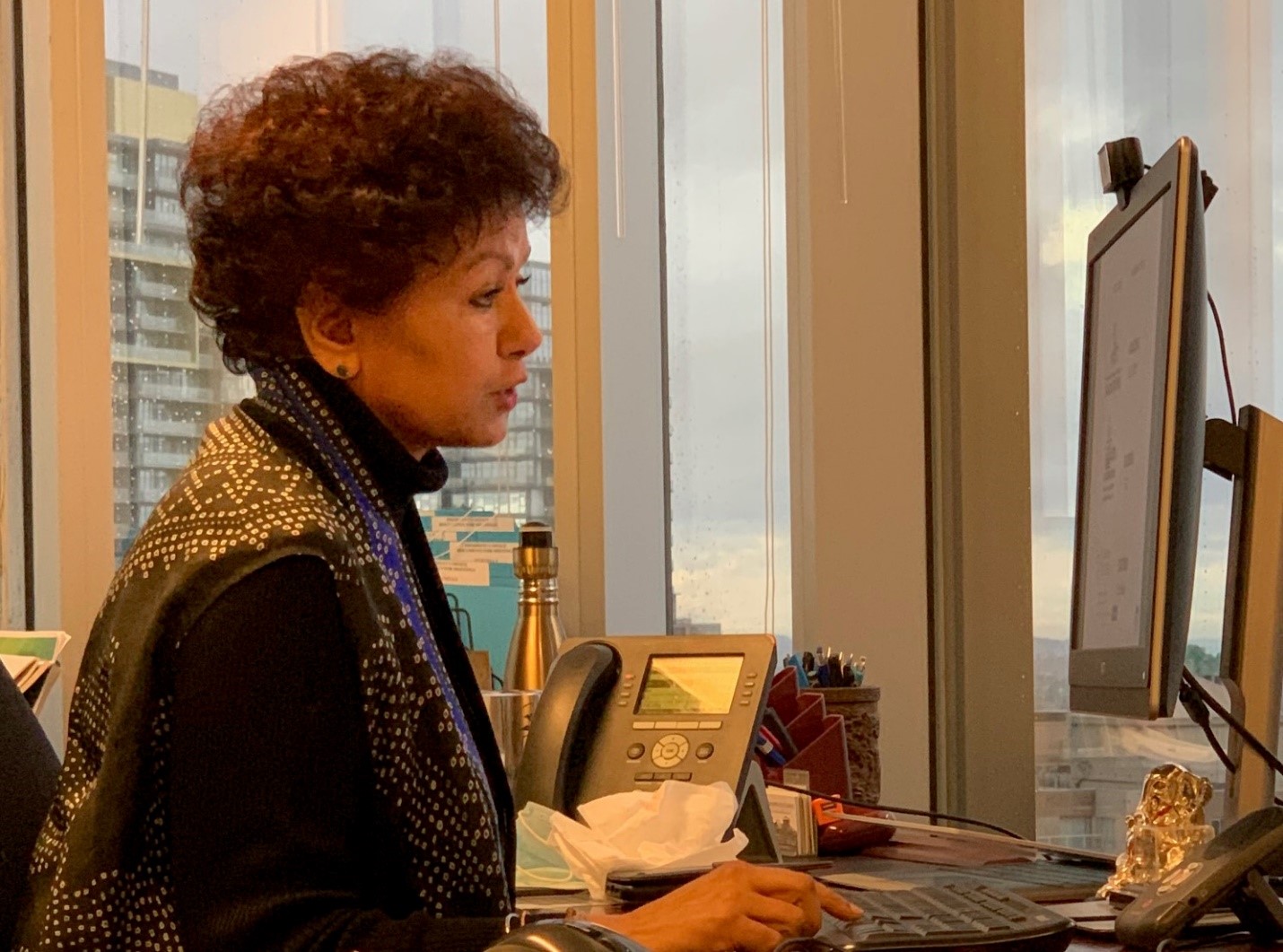 Reading Time:
3
min read
COL's President and CEO Professor Asha Kanwar participated in the virtual edition of the Diplomats Induction Programme (DIP), which is hosted annually by the Commonwealth Secretariat in collaboration with COL and the Commonwealth Foundation.
"In these times of COVID-19, the world has had to pivot to distance education and technology almost overnight," noted Professor Kanwar offering an overview of the organisation's targeted responses to the education disruptions caused by the pandemic. "COL is best placed to serve Member States as the demand for distance education grows."
Professor Kanwar highlighted COL's collaboration with Coursera Workforce Recovery Initiative, which has led to the skilling and reskilling of over 115,000 persons across the Commonwealth. She also spoke about a massive campaign mounted by COL with partners to ensure that girls are not left behind and its support to persons with disabilities via resource development, teacher training and partnerships with specialist organisations.
Started in 1977, DIP is designed to enhance the knowledge of Commonwealth diplomats about the relevance and impact of the Commonwealth's work both in Member States and on the global stage. Topics on the agenda include the Commonwealth intergovernmental systems, global crises and cooperation, and multilateralism in the 21st century, among others. This year, the programme covered new trends in digital diplomacy, including the use of artificial intelligence, machine learning and virtual reality, which have become increasingly important in the wake of the COVID-19 pandemic.
The video of Professor Kanwar's presentation is available on COL's open-access repository OAsis.