Reading Time:
2
min read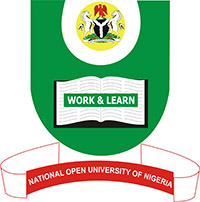 Professor Asha Kanwar, President and CEO of COL, delivered the first public lecture of the National Open University of Nigeria's (NOUN) Distinguished Lecture Series, in Abuja, Nigeria, on Wednesday, 27 July 2016. Professor Kanwar spoke about the potential of open and distance learning (ODL) to reach the unreached.
"It is an honour to open the distinguished lecture series," said Professor Kanwar. "COL and our Nigerian partners have worked together extensively, using ODL to improve access to quality educa- tion and training. Thanks to institutes like RETRIDOL and their host NOUN, these efforts are felt not only here in Nigeria but across West Africa."
In collaboration with NOUN, COL supports the Regional Training and Research Institute for Distance and Open Learning (RETRIDOL), which serves as a centre of expertise in ODL for West Africa.
Find a transcript of her speech at http://hdl.handle.net/11599/2378