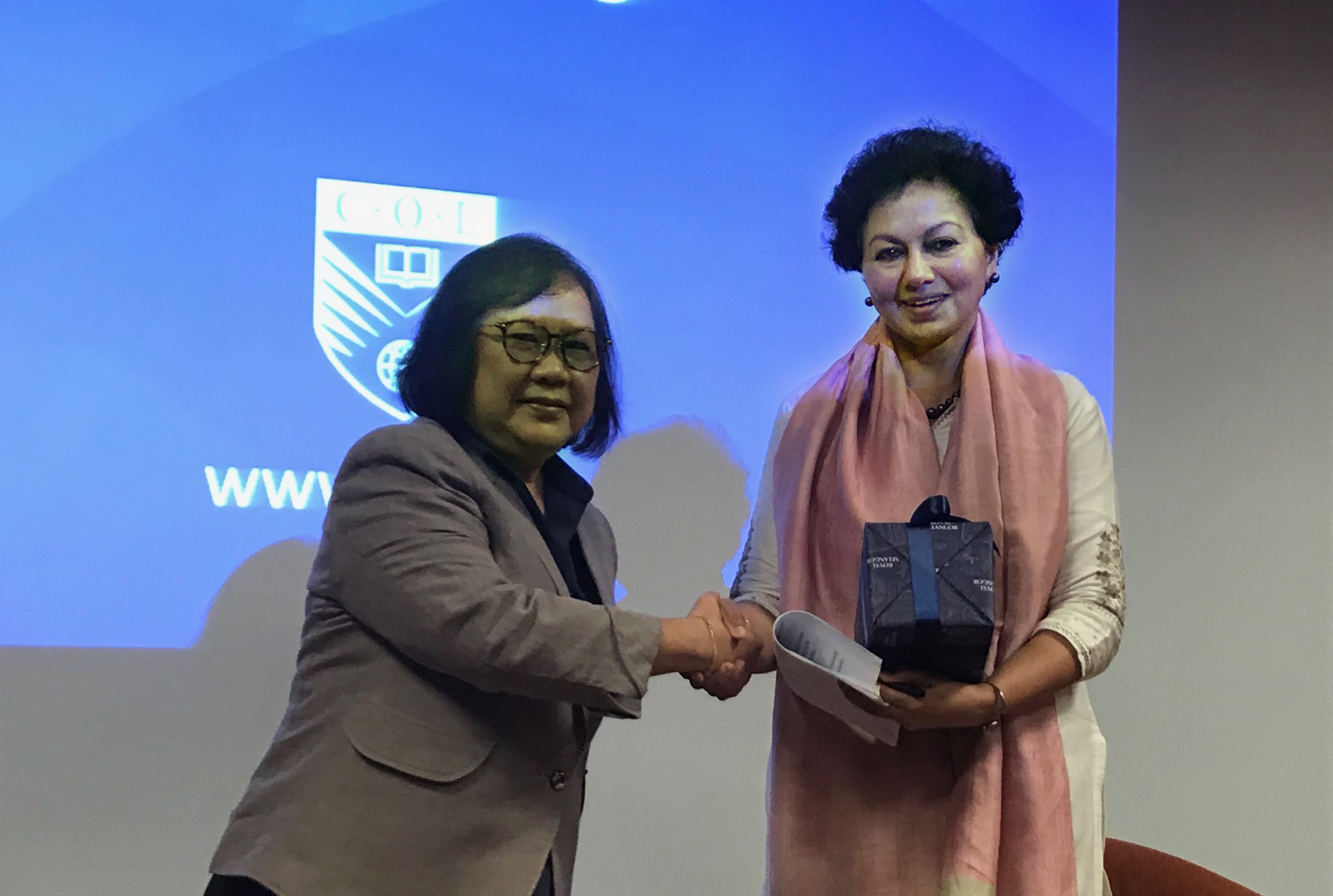 Reading Time:
3
min read
Commonwealth of Learning (COL) President and CEO, Professor Asha Kanwar has stressed that three E's-equity, empathy and ethics-are necessary to re-imagine learning in an age of uncertainty induced by developments such as Artificial Intelligence (AI). In a public lecture organised by the Wawasan Open University (WOU), Malaysia, she noted that, because the learner in the education paradigm has changed considerably in a generation, simply reforming education will not yield the desired results.
Professor Kanwar said that higher education must embrace lifelong learning and open up education for wider constituencies. Giving a wide range of examples of the use of contemporary and emerging technologies such as AI, Augmented Reality and Virtual Reality in education, she observed that due to the impact of AI on the economy, some jobs could become obsolete and be replaced by automation.
"As robots take up cognitive tasks which they can perform much better than human beings, what human beings can bring to the table is empathy—how can we teach these skills to our learners? The costs and location of the emerging technologies in global centres disadvantages people in remote areas—what policies and practices do we need to put in place to ensure that we don't widen the existing digital divide? Finally, there is the question of ethics—will these technologies be the monster Frankenstein or will they bring peace and harmony in the world?" These were some of the questions posed by Professor Kanwar during the lecture.
The acting Vice Chancellor of WOU, Professor Zoraini Wat Abas, presided over the well attended lecture.