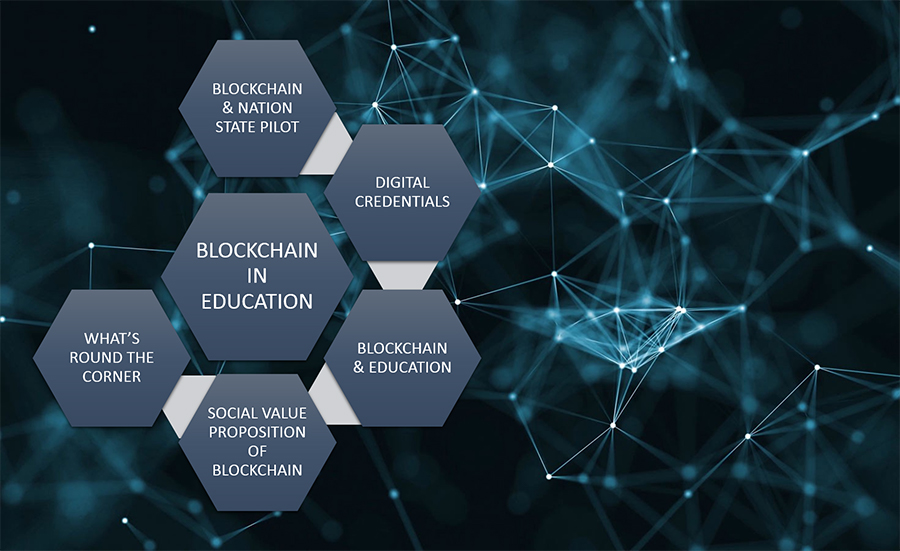 Reading Time:
2
min read
As millennials get comfortable rapidly re-inventing themselves, it's time to reimagine academic credentials to keep up with the pace. In this regard, the Executive Director of Commonwealth Centre for Connected Learning (3CL), Dr Alexander Grech, highlighted the potential of "Blockchain in Education" at COL's Headquarters on 20 November 2018.
"When the blockchain is properly used as a decentralised verification network, it offers the ability to unlock the power of digital records by making them trustworthy and instantly verifiable anywhere in the world. Improperly used, the blockchain becomes an unnecessarily cumbersome technical layer," stressed Dr Grech.
When it comes to educational innovation, blockchains and ledgers are likely to lead to evolutionary gains. The blockchain promises decentralization, transparency and trust in digital credentials that could bring sustainable change to the education sector. Issues such as quality assurance and certification, however, remain to be addressed by employers and educational institutions.
3CL is an international foundation set up by the Ministry for Education and Employment in Malta in collaboration with the Commonwealth of Learning, as a knowledge hub for a global network interested in the rapid deployment of programmes for connected learning in the Commonwealth and the European Union.