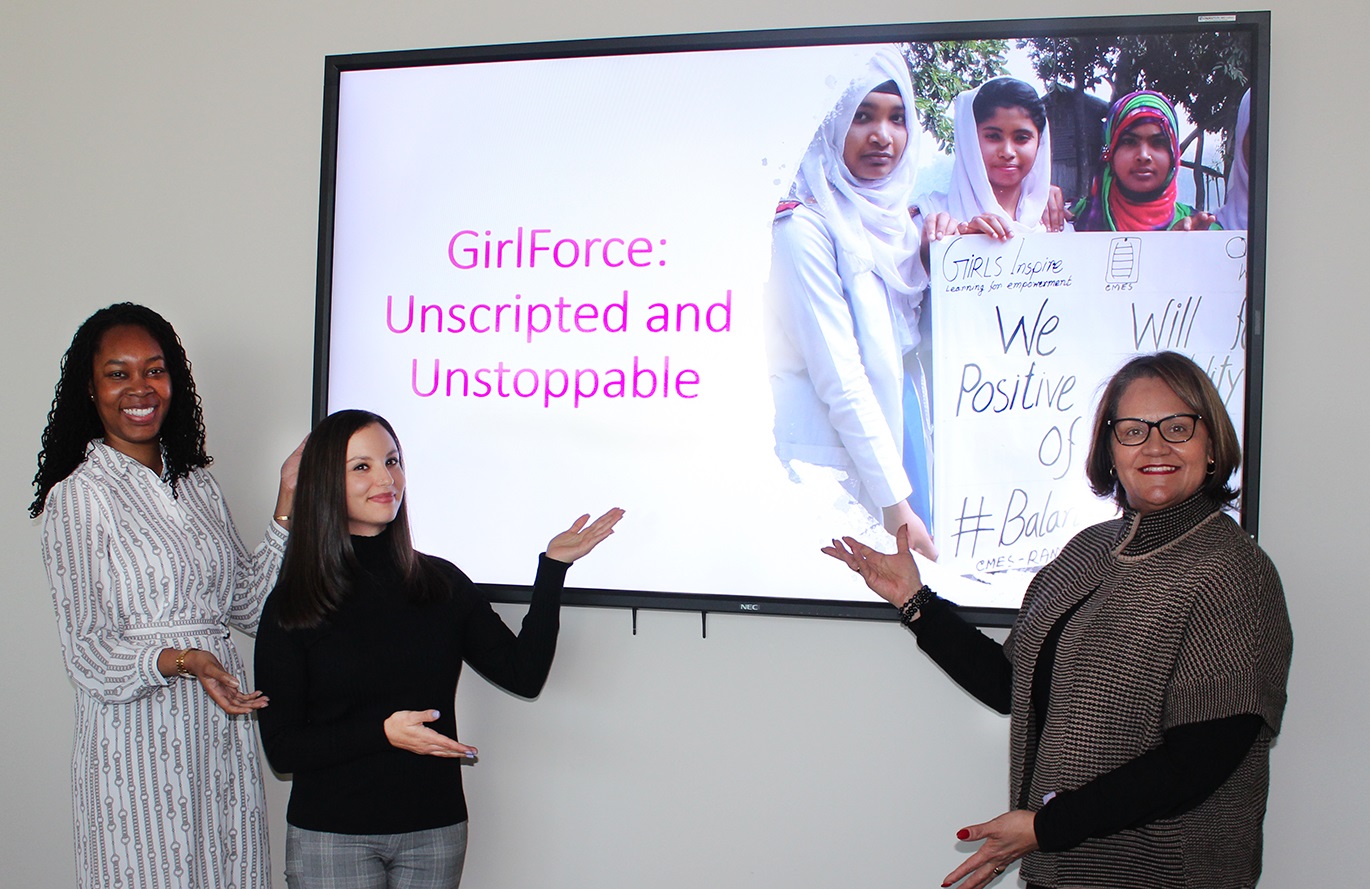 Reading Time:
5
min read
11 October 2019, Burnaby, BC, Canada – Today the United Nations is celebrating the International Day of the Girl Child. This year it is themed "GirlForce: Unscripted and Unstoppable," and COL has achieved new milestones in advance of this date.
Its signature GIRLS Inspire project, which is aimed to provide schooling to girls and young women and skill them for livelihoods, has now reached over 74,000 individuals in Bangladesh, India, Mozambique, Pakistan, Sri Lanka and Tanzania.
"Women's equality and empowerment are central to our vision of promoting learning for sustainable development," noted COL President and CEO Professor Asha Kanwar. "With support from the governments of Canada and Australia, COL has brought education and training to remote and unreached communities, and it has positively impacted many lives and many destinies. This feat would have been impossible without the support of our partners on the ground."
Through GIRLS Inspire, COL has mobilised the power of open and distance learning (ODL) to enable women and girls to access educational opportunities. It has used unconventional teaching methods and Information and Communications Technologies (ICTs) to help overcome the physical separation of the learner from the teacher and enable the learners to study at their own pace, place, and on their own time. The initiative has helped sensitise community members on the value of girls' education and ways to prevent child, early and forced marriage, and develop strategies to promote gender equality. It has trained women and girls in life and vocational skills in safe learning environments and has helped them find a new meaning in life.
"Thanks to the lessons I learned from the GIRLS Inspire project…, I learned to value myself," said Lucia Jumade from Mozambique. She is one of the many girls in Mozambique who married before she was 18. At 15, Lucia became pregnant with her first child and was forced to live with her partner. "I have faith that with all I have learned, I can change my life," she added.
"This project recognises that the girl force is indeed unstoppable," said Frances Ferreira, COL Senior Adviser: Women and Girls. "Given the opportunity, girls and young women can reach for the stars and inspire their peers."
About COL
COL is an intergovernmental organisation headquartered in Burnaby, BC, Canada, with a mission is to help Commonwealth Member States and institutions harness the potential of distance learning and technologies to expand access to education and training and address the educational challenges of today.
Contact
For more information, please contact Frances Ferreira, COL Senior Adviser: Women and Girls, by email: fferreira[AT]col[DOT]org or phone: 1-604-775-8200
-30-