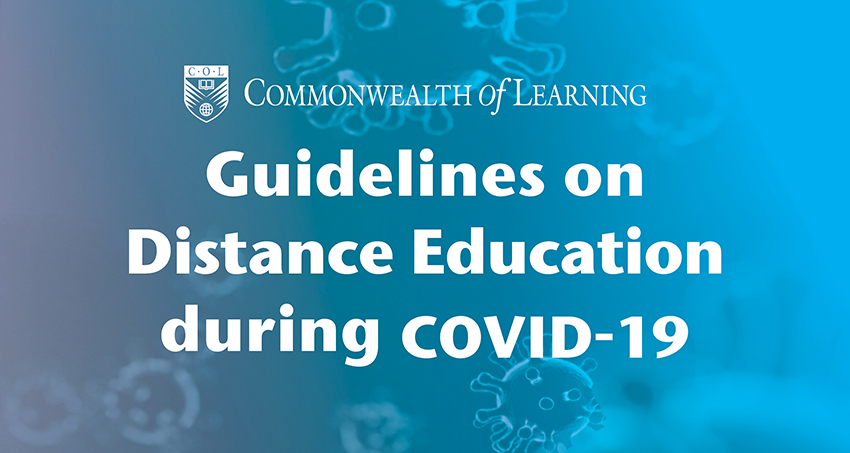 Reading Time:
2
min read
COL has released a new publication to assist stakeholders in using distance learning to minimise disruptions caused by the pandemic and help them build resilient education systems for the future. Guidelines on Distance Education during COVID-19 offer policy advice and practical tips on the use of distance-education (DE) methods, tools and appropriate technology, and provide a road map for decision makers and practitioners to integrate good practices in their specific contexts.
Commenting on the new Guidelines, which have been reviewed by experts around the Commonwealth, COL President and CEO, Professor Asha Kanwar said, "The Guidelines address the concerns of various stakeholders in education and provide strategies for how to ensure that teaching and learning can continue with the least disruption possible."
These Guidelines provide an overview of the benefits and key elements of DE, and offer recommendations for governments, educational institutions, quality assurance agencies, academic and support staff, students and student bodies, as well as parents.
In response to the COVID-19 crisis, COL has launched several other initiatives aimed at building stakeholder capacity to address the current learning challenges. Find out more about International Partnership of Distance and Online Learning for COVID-19, OER4COVID, and COL's Resource Page.