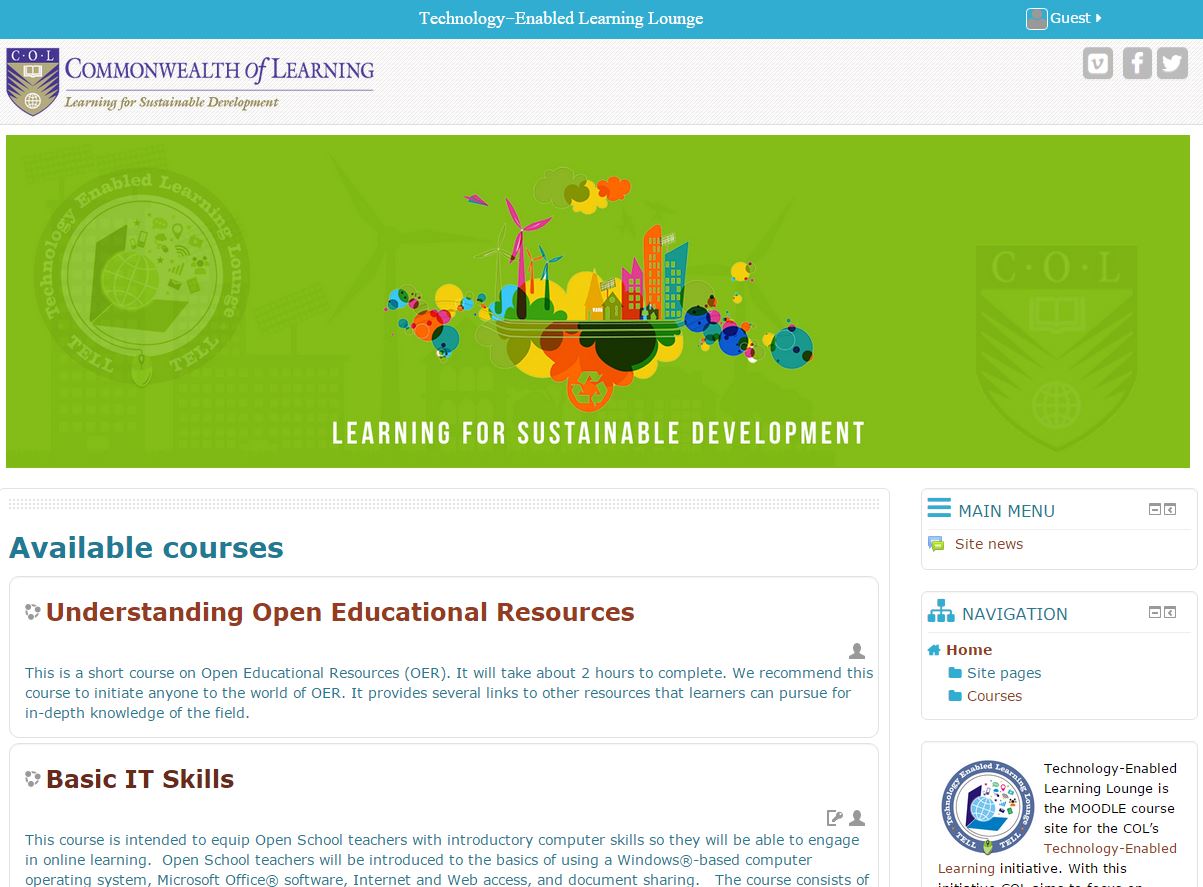 Reading Time:
2
min read
The Commonwealth of Learning (COL) announces the release of an online course on Open Educational Resources (OER).
Open Educational Resources are teaching, learning and research materials that are either released with an open license or are in the public domain. COL announced its OER policy in 2011, and has been promoting sharing of educational materials since its establishment. One of the major problems of adopting open license for publicly funded educational materials has been inadequate understanding of OER and open licenses. This short course will fill that gap, and help adoption of OER by teachers, educational institutions and policy makers.
The course is open to anyone to study, and would take about 2 hours. It is a flexible course that provides links to additional resources through several links to pursue deeper interests in specific areas. At the end of the course, participants can print a certificate of completion. The course can be accessed at COL-Technology-Enabled Learning Lounge.