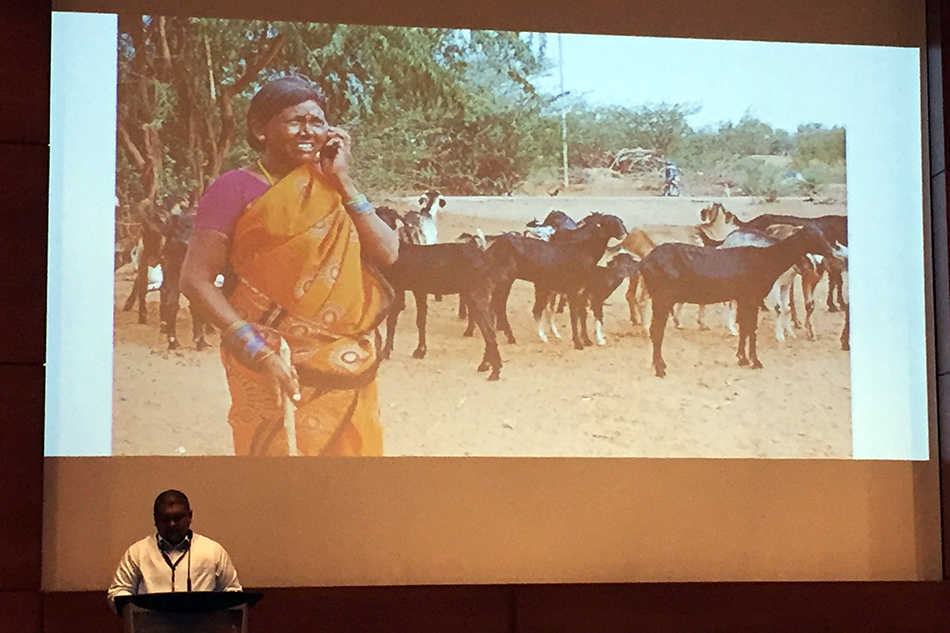 Reading Time:
4
min read
The Commonwealth of Learning's Vice President, Dr K Balasubramanian, and Adviser: Open Educational Resources, Dr Ishan Abeywardena, spoke on the role of open educational resources (OER) for equity at The William and Flora Hewlett Foundation's Annual OER Meeting, held in Toronto, Canada from 25-28 April 2017.
"OER should be seen as a process rather than a mere product. It is an empowerment process, driven by technology, in which various types of stakeholders are able to interact, collaborate, create and use materials and processes that are freely available for enhancing access, reducing cost and improving the quality of education at all levels," said Dr Balasubramanian.
Dr Abeywardena told the story of Jakkamal, an illiterate farmer from India, who participated in COL's Lifelong Learning for Farmers initiative. Jakkamal and other members of her community received learning materials on financial literacy and community banking by way of audio messages using mobile phones. She not only became financially literate, but was able to obtain bank credit and start a goat enterprise. The materials were developed as OER and have since been shared with women farmers in Tanzania and Uganda, who further repurposed and reshaped them. These revised materials are back in use in India where women's groups are learning from African experiences.
"OER is about sharing, contextualising and repurposing in a transparent manner among communities. We realised that OER in non-formal education, in addition to social and financial capital, can impact the empowerment and livelihood of these rural women," said Dr Abeywardena.
Hewlett Foundation is providing funding for a project titled "OER for Skills Development". Over the project period, COL intends to work with approximately 50 institutions at different levels of the educational spectrum to support capacity building in OER, the integration of information and communication technology in teaching and learning, policy development and the creation of relevant courses by repurposing OER to be made available as OER.
COL believes that OER will play a major role in addressing equitable access to quality lifelong learning for all.