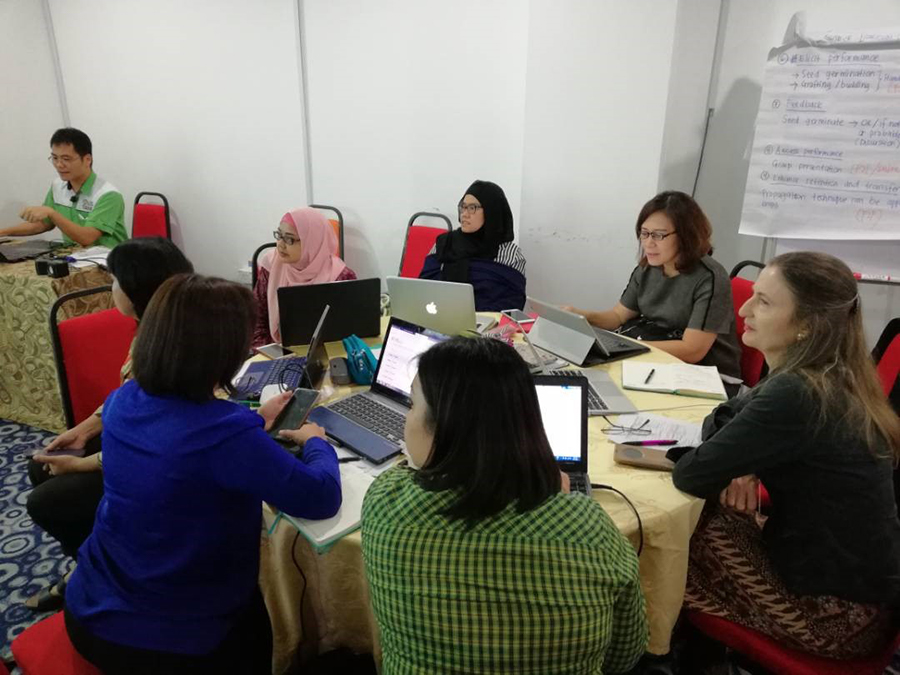 Reading Time:
2
min read
As part of the Commonwealth of Learning (COL) supported technology-enabled learning implementation project at Universiti Malaysia Sabah (UMS), a capacity-building workshop to develop blended learning courses using Moodle learning management system (LMS) was organised by UMS Centre for eLearning from May 21-23, 2018.
Inaugurating the workshop, UMS Deputy Vice Chancellor, Academic and International, Professor Dr Rasid Mail, highlighted the university's vision to use blended learning in all its courses and urged the teachers to take advantage of the capacity-building exercise. "Through the collaboration with COL, UMS has taken a systematic approach to integrating technology and this will help the students of the university to be prepared for the job market," he said.
The workshop was attended by 36 teachers and staff of the university and was facilitated by UMS Director, Centre for e-Learning, Professor Fong Soon Fook and the Deputy Director of the Centre, Dr. Liew Thor Seng. Topics covered comprised design issues in blended courses, Moodle LMS features, open educational resources and managing online discussions, among others.