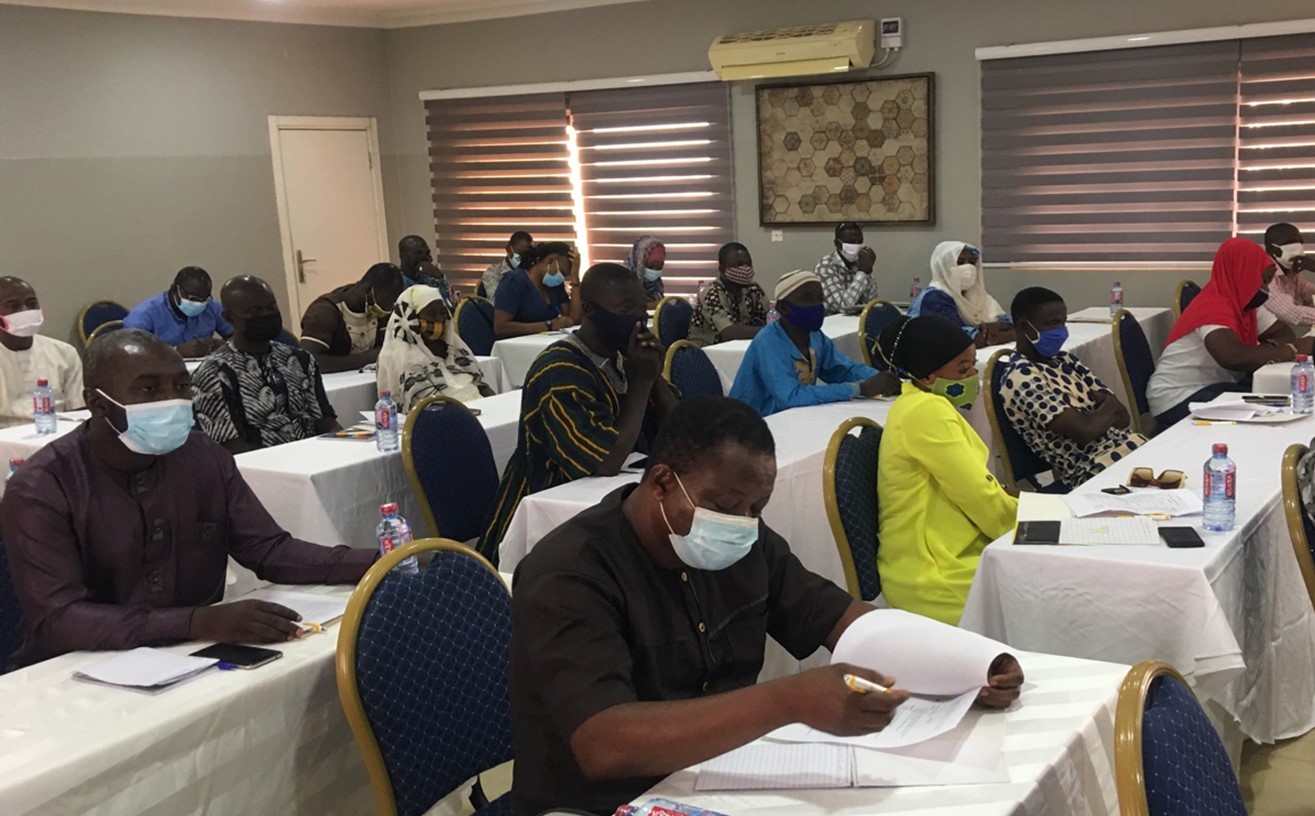 Reading Time:
4
min read
The move by many education institutions towards home-based learning in the past year has brought to the fore the need for more effective parental engagement in the schooling of their children. COL has developed the Parental Learning for Uninterrupted Schooling (PLUS) model to nurture partnerships for parental capacity building and parent-teacher collaboration for improved learning outcomes, especially in marginalised communities.
In March-April 2021, in partnership with School for Life, an NGO in Northern Ghana, COL supported a two-day workshop on parental involvement in learning. The workshop, held in Tamale, was attended by 42 key stakeholders, including representatives from the Ghana Education Service (GES), the Non-Formal Education Division (NFED), as well as community leaders, parents, teachers, and representatives of non-governmental and civil-society organisations, all drawn from Nanton and Kumbungu districts.
During the workshop, participants discussed innovative strategies and measures to ensure effective involvement of parents in the schooling of their children, including parents who are non-literate and have limited access to technology. Participants also shared their experiences on ways to engage and collaborate with relevant stakeholders for effective implementation of the PLUS project in Ghana.
In her opening address, School for Life Programme Director, Ms Wedad Sayibu underscored the need for parental involvement in the daily learning activities of their children and also highlighted the role of parents in the education value-chain.
Mr Iddrisu Lawrence, the Northern Regional Head of the GES Inspectorate Unit, pointed to parents being key constituents to promoting uninterrupted learning of children in school. He said, "The project could not have come to the region at a better time. The two districts selected for the implementation of the project have recorded poor academic performance in recent years. We in GES believe that parents have a critical role to play if children academic performance is to improve."
COL's Education Specialist: Teacher Education, Dr. Betty Ogange, said "Parents are critical in realising effective home-based learning not only during regular schooling, but also during school closures. This project aims to develop the communication and other skills required to build and sustain partnerships between teachers and parents for the benefit of the learner."