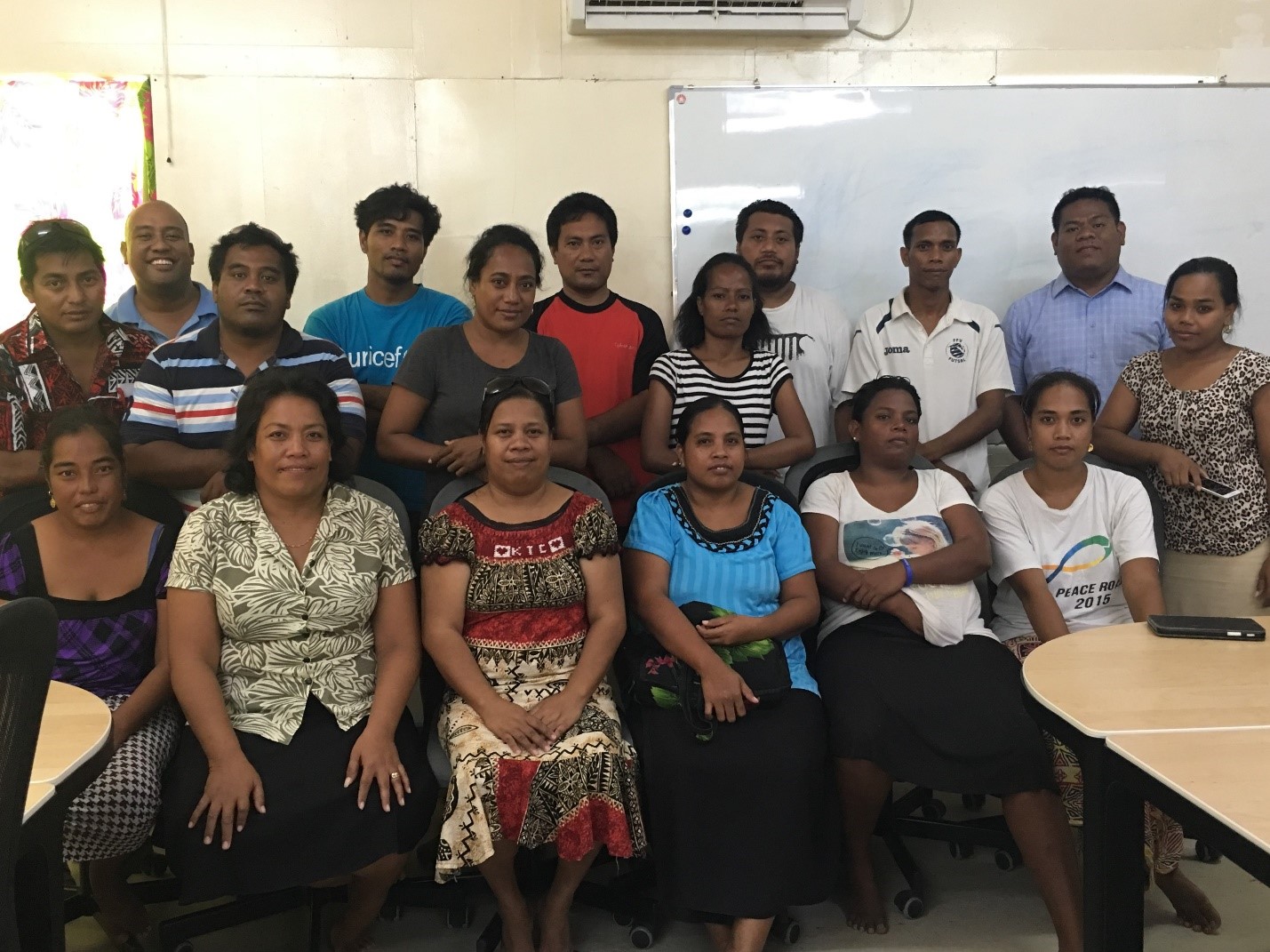 Reading Time:
3
min read
COL, in partnership with Kiribati Teachers College (KTC), conducted a seven-week long e-workshop for 26 in-service teachers from 22 October – 7 December 2018. The aim of the training was to introduce effective classroom practice and problem-based learning, as part of a four-credit "Teaching Essentials" course leading to the teacher qualification programme. The Principal of KTC, Mr. Aberaam Tebitaki said, "This is the first of a two-part course for in-service teachers. Internet data packages were given to the teachers as well as KTC staff to provide access to the e-workshop resources and activities. We will continue to explore innovative ways of supporting the teachers."
COL's Adviser on Teacher Education, Dr Betty Ogange, added "through the e-workshop, the teacher educators have demonstrated the role of technology in ensuring effective teacher mentorship in school-based training, despite limitations in internet access. COL is working with KTC and the Ministry of Education towards strengthening in-school teacher learning for improved learning outcomes." The training was supported by the KTC Course Coordinator, Brent Eneri, alongside six lecturers who played a mentoring role. The e-workshop was developed and facilitated by COL's Consultant, Anouk Janssens-Bevernage.
Under its Teacher Futures programme, COL supports capacity-building and resource development using appropriate technologies, including eLearning and microlearning, to improve teacher quality, learner experience and learning outcomes.