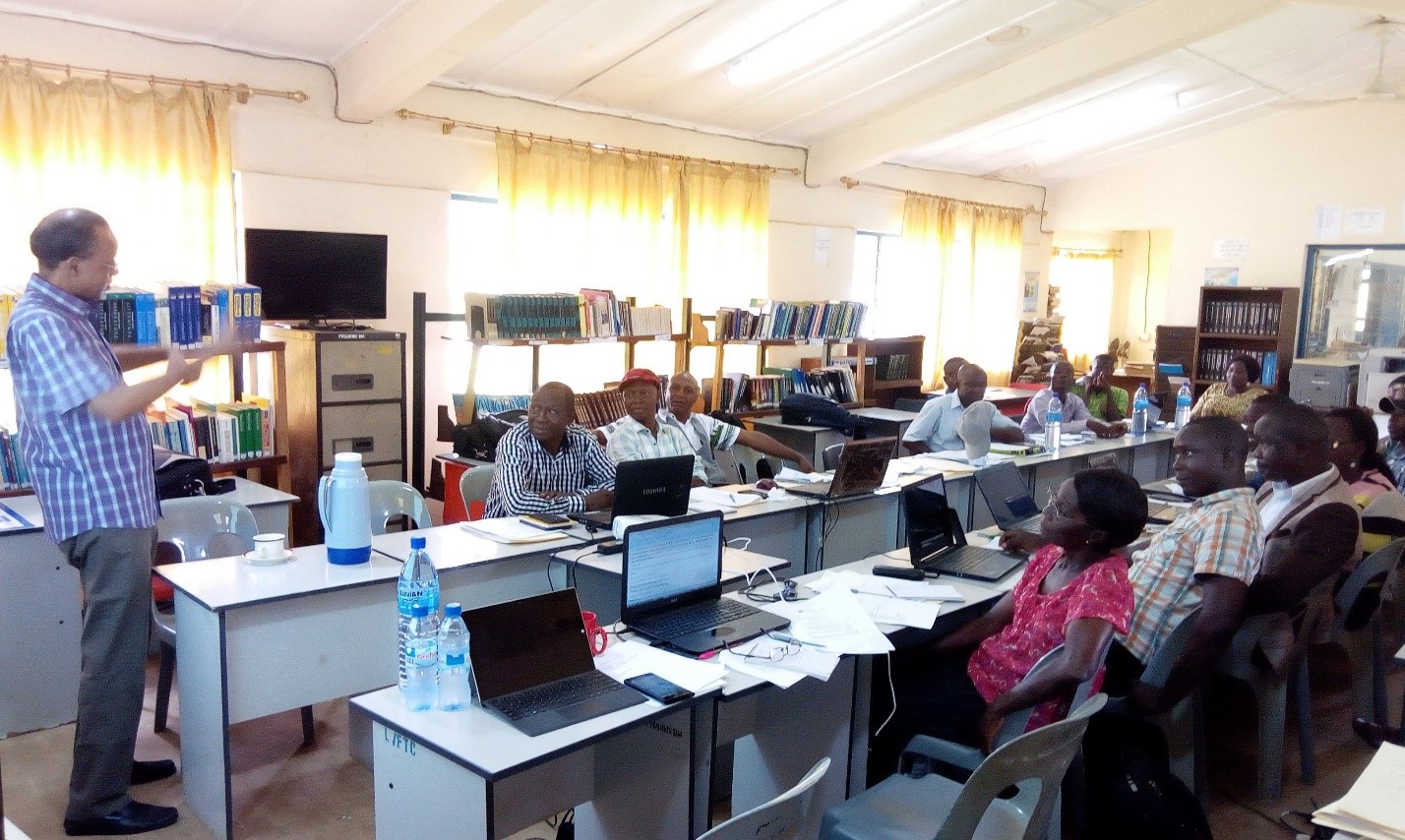 Reading Time:
3
min read
COL supported a workshop for 23 enumerators and data collection supervisors drawn from Freetown Teachers College (FTC) and selected secondary schools in Sierra Leone, from 22-23 October 2018. The workshop was aimed at building the capacity of the participants in data collection processes, in preparation for a baseline study which would be conducted to ascertain the conditions of teaching and learning in junior secondary schools in the country. The Integrated In-service Teacher Training (INSET) programme will commence afterwards.
COL's Consultant for the programme, Professor Mohammad Junaid, observed that "Participants at this workshop have learned of ways to ensure ethical and complete data collection. [They] are now ready for visits to the schools."
"COL is increasingly working with partner institutions on evidence-building towards mutual targets and outcomes in teaching and learning for sustainable development. Our partners are embracing their role in innovative data collection and management," said COL's Adviser: Teacher Education, Dr Betty Ogange.
As part of the workshop activities, participants visited Huntingdon Junior Secondary School and the Rural Education Community School at Jui for simulated classroom observation sessions. Ms Kadiatu Kargbo, a teacher at Huntingdon School said, "Teacher professional development and teacher evaluation are key to enhancing our skills and knowledge for quality service in developing the potential of the students."
Photo: Professor Muhammad Junaid (standing) with participants during the training session at FTC.