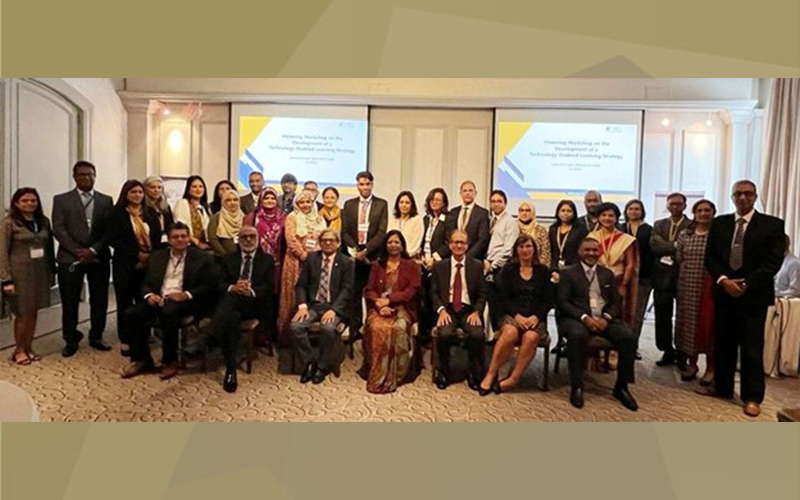 Reading Time:
3
min read
A two-day workshop on developing a technology-enabled learning (TEL) strategy, facilitated by COL and organised by the Higher Education Commission (HEC), was held on 1-2 June 2022 in Mauritius. A base line study of technology use in teaching and learning was conducted in four universities in the country with COL support to understand the current situation and help universities to systematically implement technology-enabled learning.
Leaders from these universities -Open University of Mauritius, University of Mauritius, Université des Mascareignes, and University of Technology participated in the workshop along with staff from the HEC and Ministry of Education, Tertiary Education, Science and Technology (METEST).
Inaugurating the workshop, Mrs S. Lotun, Permanent Secretary, METEST said that "making higher education more resilient and competitive needs TEL integration", and thanked COL for its support to HEC.
Dr Sanjaya Mishra, COL Director: Education, facilitated the workshop and said, "the development of the strategic guidelines for implementation of TEL will pave the way for a strong blended learning environment. Preliminary analysis of baseline data indicates that access to technology is not a major issue in Mauritius, and students are looking forward to more technology integration in teaching and learning."
The support provided to HEC will be implemented in a phased manner, where the four institutions will develop and revise their TEL policies based on the guidelines developed in a consultative manner.