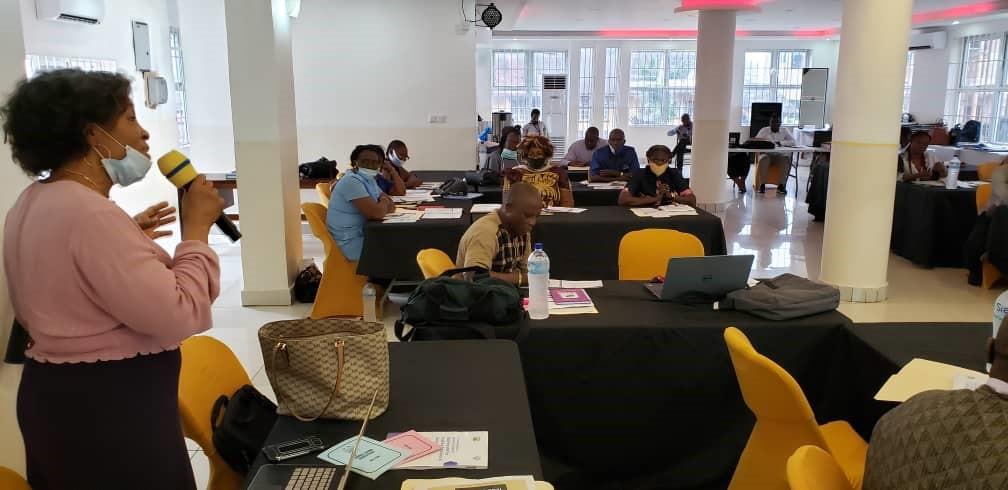 Reading Time:
3
min read
There has been an increased focus on continuous professional development (CPD) of teachers due to COVID-19 to ensure they have the skills and competencies to respond to educational disruptions. A recent workshop organised by COL in partnership with the Sierra Leone Teaching Service Commission (TSC) brought together in-service training providers to formulate a national CPD framework and guidelines.
While emphasising the significance of multi-stakeholder engagement to ensure effective CPD, the Chair of TSC, Dr. Staneala Beckley said that both the performance of teachers and students' progress in the classrooms to a large extent depend on how well they are being supported by all those who do business with them.
The four-day training provided a multi-agency platform bringing together 50 educators and representatives from local and international organisations. These included the World Bank, officials from the Ministry of Basic and Senior Secondary Education, the Ministry of Technical and Higher Education, representatives from teacher training institutions, non-governmental organisations implementing education programmes in the country, the Sierra Leone Teachers' Union, school leaders and other CPD resource persons.
The workshop helped participants consolidate their knowledge and experience with a view to strengthening the national commitment to new approaches for CPD for teachers.
Dr Betty Ogange, COL's Education Specialist: Teacher Education, said: "By focusing on the commonalities in the concerns of the various providers of in-service teacher training in the country, we hope the evolving national strategy will facilitate teacher career advancement and workforce competencies through on-going technology-supported training for all, including the most marginalised."