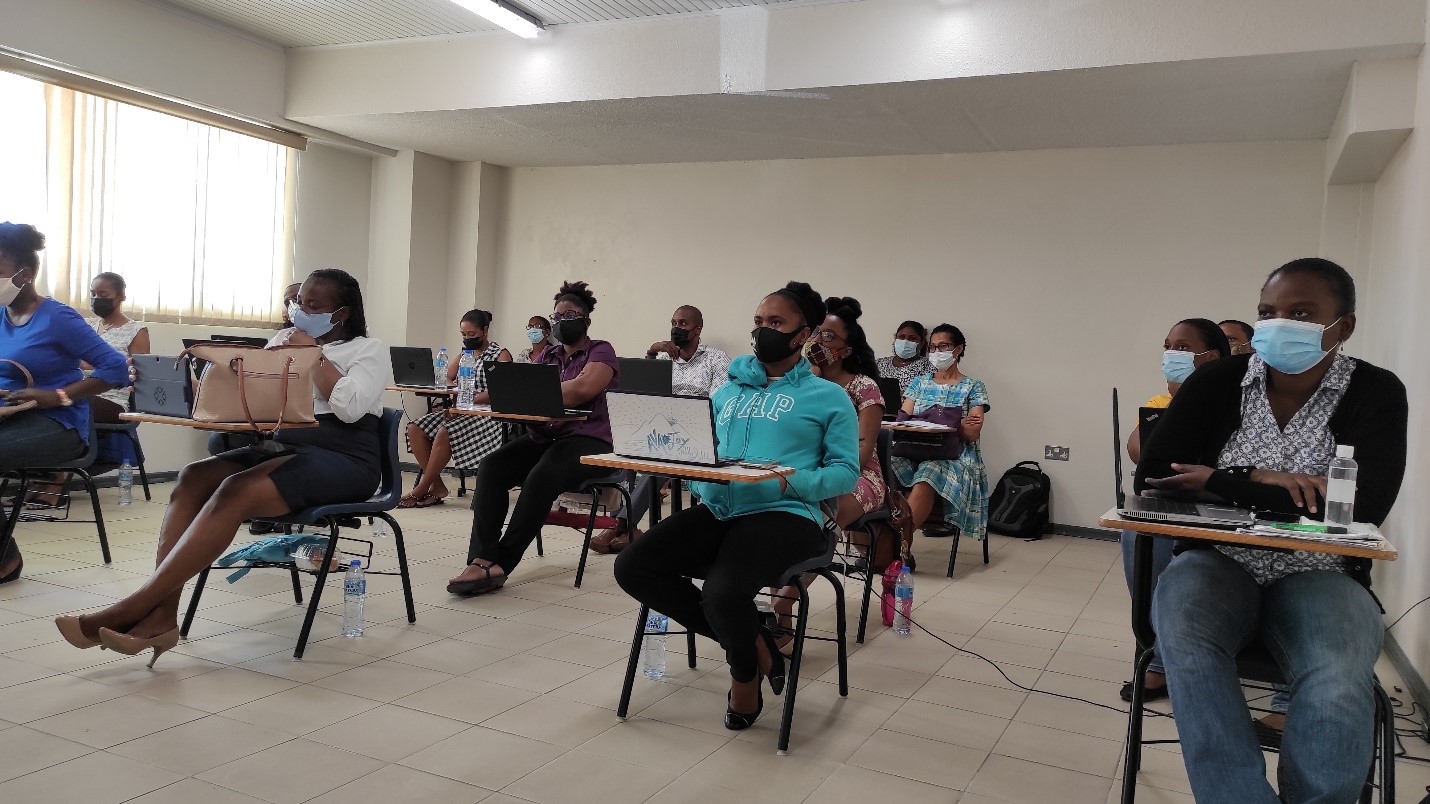 Reading Time:
2
min read
COL supported Saint Lucia's Ministry of Education, Innovation, Gender Relations and Sustainable Development to organise a training on course development using open educational resources (OER).
Facilitated by Mr Royston Emmanuel from Sir Arthur Lewis Community College, the training was delivered for two cohorts of secondary school teachers in a blended mode, using the Moodle learning management system (LMS).
Dr. Sanjaya Mishra, COL Education Specialist: eLearning, made online presentations to teachers in both cohorts, noting: "Saint Lucia has a forward-looking ICT in education policy and strategy that aspires to leverage the power of OER to improve the quality of education. COL is pleased to be part of the Ministry's efforts to implement the strategy and will continue to support capacity building efforts in the country."
In the coming months, teachers will develop/curate three courses to be made available on the LMS of the Ministry and piloted for use by students in the third quarter of 2021.