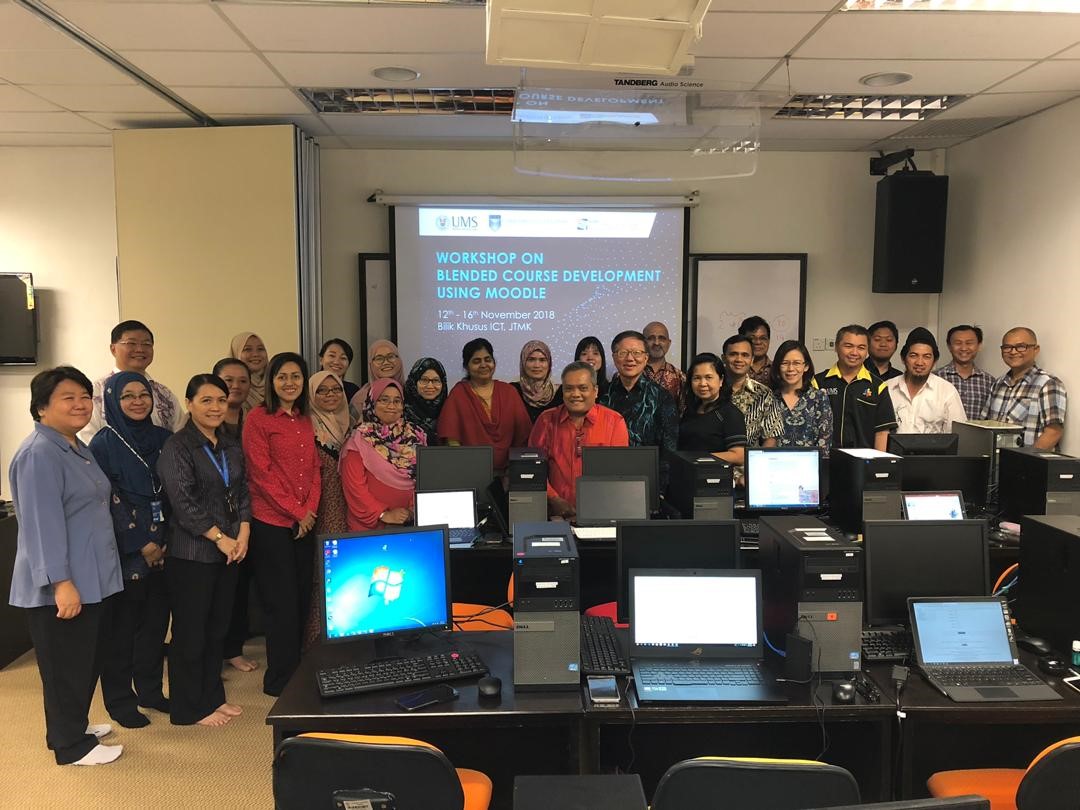 Reading Time:
3
min read
With the approval of the Universiti Malaysia Sabah (UMS) technology-enabled learning (TEL) policy by its Senate in August 2018, UMS launched the second phase of TEL implementation. As part of this phase, COL supported UMS to strengthen its open access repository and learning management system (LMS) during two workshops. The first on establishing and maintaining the repository was held on 7-9 November 2018, and the second on developing blended courses using Moodle was held on 12-16 November 2018.
UMS faculty is developing 20 blended courses that will be offered to over 1,500 students in the semester beginning in January 2019. The university's Director of Centre for eLearning, Dr Fong Soon Fook, noted that "The support provided by COL is a valuable investment which will have an impact on the academic development of UMS for years to come. This will be a key milestone in the journey to sustaining teaching and learning excellence."
Reflecting on the university's TEL implementation, COL's Education Specialist: eLearning, Dr Sanjaya Mishra, said that the "Leadership commitment towards strengthening TEL infrastructure is evident from the quick adoption of the policy and providing necessary support to upgrade the LMS and repository for OER."
The first workshop was conducted by Professor A. R. D. Prasad from the Indian Institute of Statistics, Bangalore, while the other was facilitated by Dr Indira Koneru, ICFAI Business School, Hyderabad.