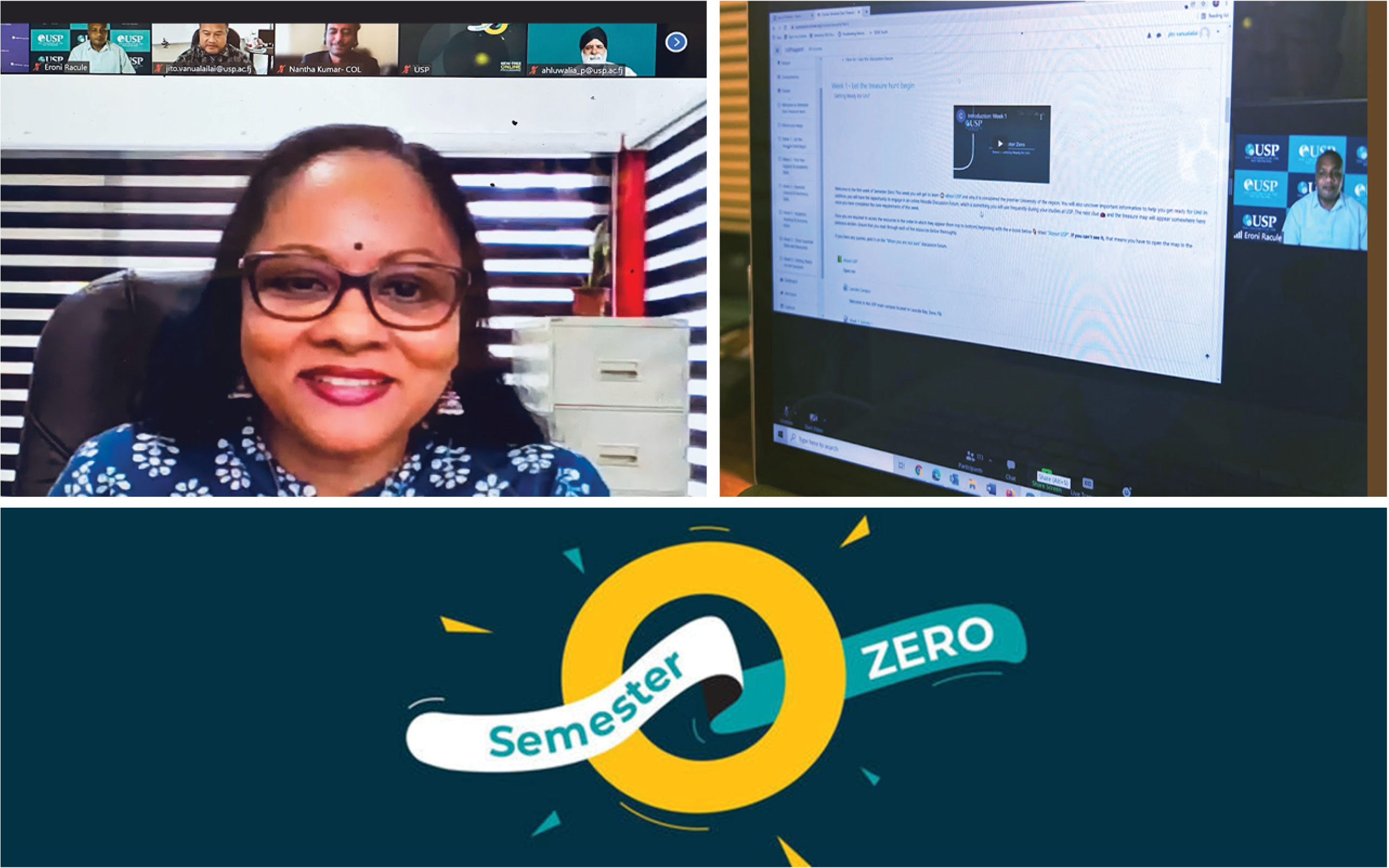 Reading Time:
3
min read
The University of the South Pacific has launched a one-of-a-kind Semester Zero programme. 
Future students will now be able to experience what tertiary education is like from the safety and comfort of their homes. This programme aims to ensure a smooth transition to university life and is implemented with COL's support.  
The programme is an activity of the USP Centre for Flexible Learning, which hosts PACFOLD, COL's Regional Centre. It is run on a COL-sponsored Moodle installation and offers future students the necessary information about USP and helps develop additional literacy, numeracy and digital skills. 
"We have a pandemic that is raging all over the place; we have the cyclone season, and then we had this most unexpected event, the volcanic eruption in Tonga," noted Dr Venkataraman Balaji, COL Vice-President. He added that the new programme aims to effectively meet the needs of prospective students in these challenging times.  
Speaking at the official launch of "Semester Zero," USP Vice-Chancellor and President, Professor Pal Ahluwalia stated it was an honour to see the programme come to fruition enabling students to experience unique university life. 
"We must think creatively in order to ensure … meaningful transitions to all of our prospective students, regardless of their location. The past year has been turbulent, owing in large part to the Covid-19 pandemic and the disruption that has resulted from it," he added.  
Professor Pal Ahluwalia also noted that PACFOLD is a partner in the project on ODL in the Pacific which is implemented by COL with financial support from New Zealand's Ministry of Foreign Affairs and Trade.