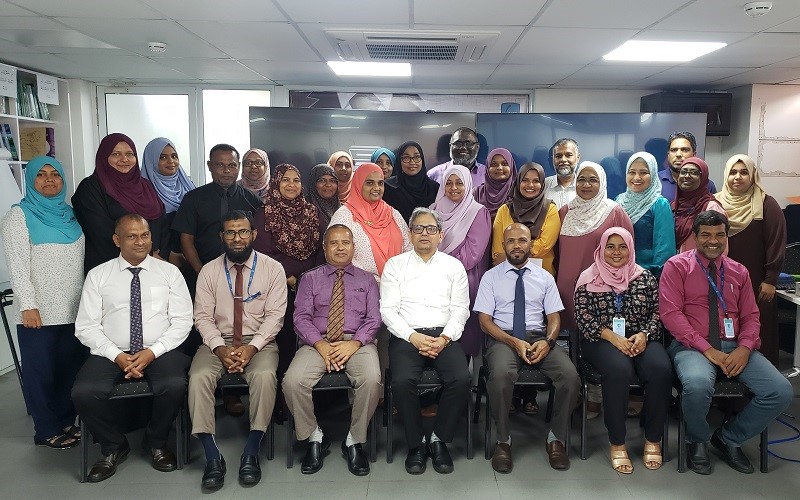 Reading Time:
3
min read
COL supported the National Institute of Education (NIE), Maldives to organise a workshop on 'Blended Learning Design and Open Educational Resources' in late May 2023. Inaugurated by the Minister of State for Education, Dr Abdulla Rasheed, the workshop was facilitated by Dr Sanjaya Mishra, Director: Education at COL.
The workshop was part of COL's support of NIE in building national resilience and strengthening institutional capacities to use technology-enabled learning (TEL) under the special project on ICT Augmentation available to small states and least-developed countries of the Commonwealth. A significant aspect of the project is to introduce and model the use of environmentally sustainable green technologies for ICT in teaching and learning. Dr Rasheed thanked COL for the support in helping to build a digital content development studio while providing the necessary development training for offering blended and online courses.
Prior to the workshop, NIE developed a policy for technology-enabled learning based on a consultative process. The workshop covered a systematic approach to designing blended and online learning and integrating OER in teaching and learning. 31 participants from NIE and its Teaching Resource Centres across the islands participated to find, use and remix OER in designing blended courses.
Dr Mishra said, "The workshop helped in rethinking course development and delivery at NIE and how to support teachers across the islands through innovative approaches and the use of OER in improving the quality of teaching and learning."