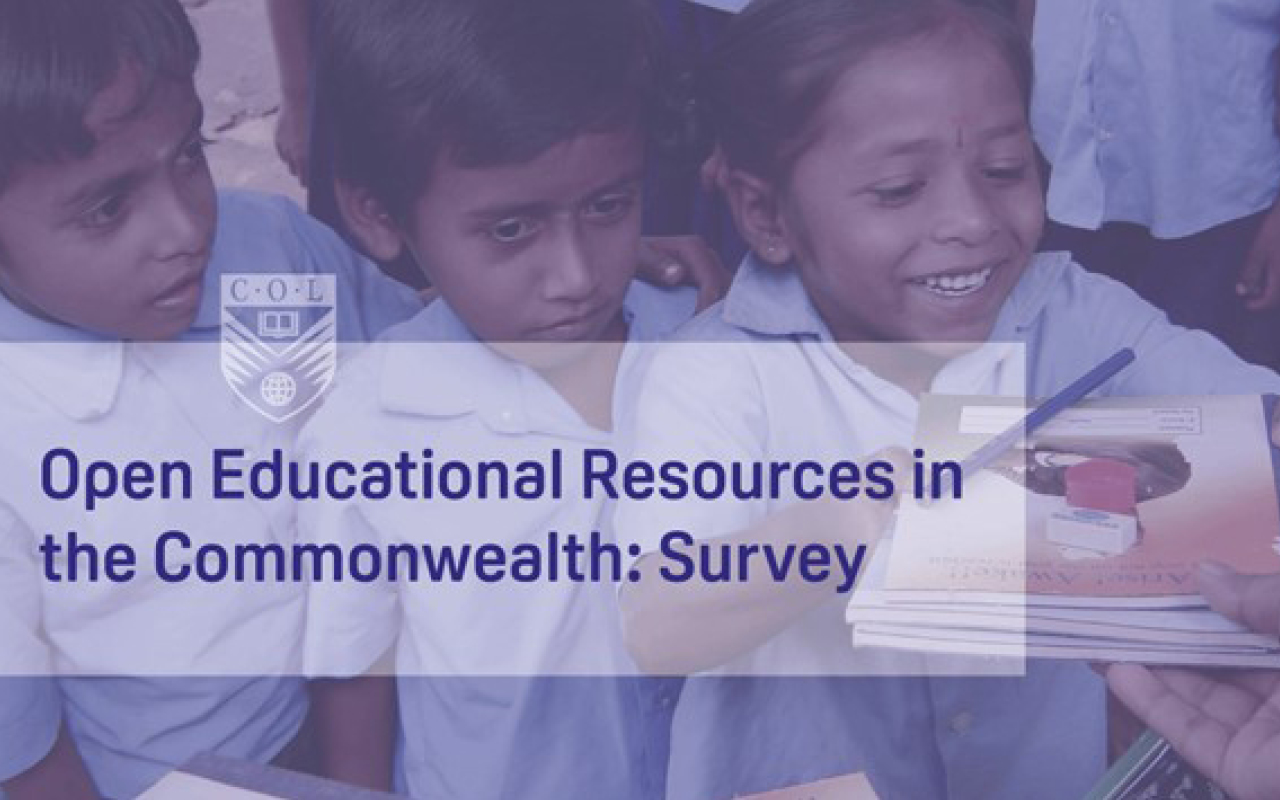 Reading Time:
2
min read
As part of its ongoing efforts to counter the effects of COVID-19 on teaching and learning, COL is reaching out to key stakeholders, event participants and partners to obtain their valuable input on the ways they have been using Open Educational Resources (OER) during the pandemic.
The survey will help Commonwealth Member States to better understand the status and applications of OER, especially their significant role during COVID-19, and develop appropriate strategies to adopt the UNESCO OER Recommendation 2019.
COL became the first intergovernmental organisation to adopt an OER policy in 2011. As a pioneer in technology-enabled learning, COL found OER to be a natural option for promoting access to quality educational resources in the Commonwealth. Over the years, COL and UNESCO have worked closely to advocate for the use and development of OER around the world, including the release of Guidelines on the Development of Open Educational Resource Policies.
COL invites your input. The survey should take about 20 minutes to complete and can be accessed here.