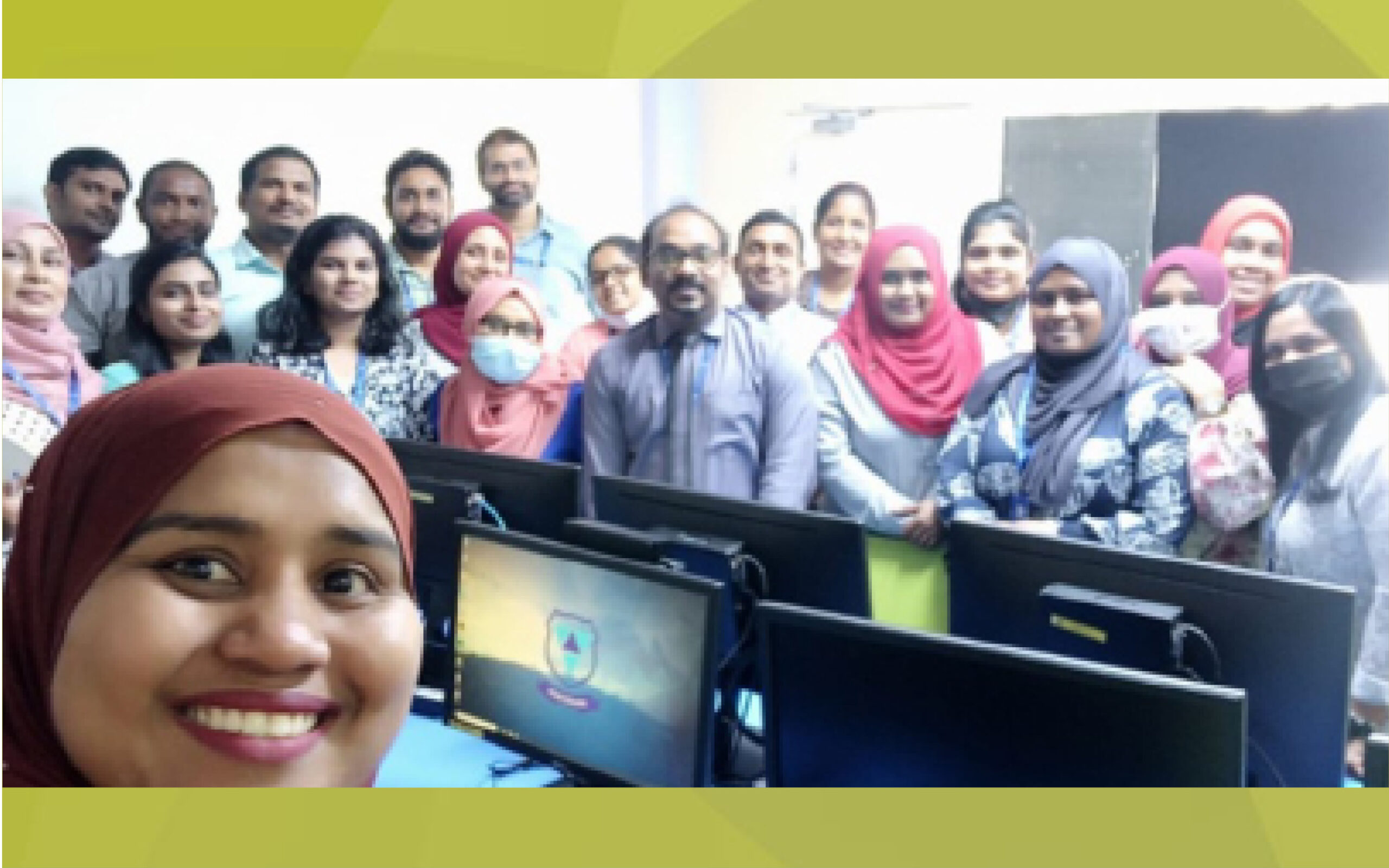 Reading Time:
3
min read
How can educators quickly create interactive and engaging e-content and how can OER-based videos be enriched using a simple technique? These were some of the questions addressed at recent online workshops organised by COL for the faculty of Quest International University (QIU), Malaysia and Villa College (VC), Maldives.
A total of 50 academics from various faculties of QIU and VC had a chance to practise creating more engagement via online learning. Using a COL Moodle platform, participants were introduced to the ways in which the HTML5 Package (H5P) open-source tool can be used to create, share and reuse content and applications without the need for programming or advanced authoring skills.
"The idea of enriching an OER video via H5P would make learning more meaningful and productive without the need to reinvent the wheel," said Ms Margret Vijay, Director, VC Centre for Open and Distance Learning, who attended one of the workshops.
Another participant, Professor Dr Tina Lim (QIU), said the training presented a great opportunity to take their online teaching-learning to a higher level. Her university is now incorporating various interactive elements within its teaching-learning videos using H5P that is available in Moodle.
During follow-up workshops, QIU and VC academics will present their unique H5P solutions and analyse their impact on learners. Other educational institutions across the Commonwealth will be invited to join future workshops.
Dr Nantha Kumar Subramaniam, COL Adviser: Technology-Enabled Learning, who led the workshops, noted that in the longer term, COL hopes to contribute to improving institutional effectiveness in leveraging ODL for effective teaching and learning.
Photo: Workshop participants from Villa College, Maldives