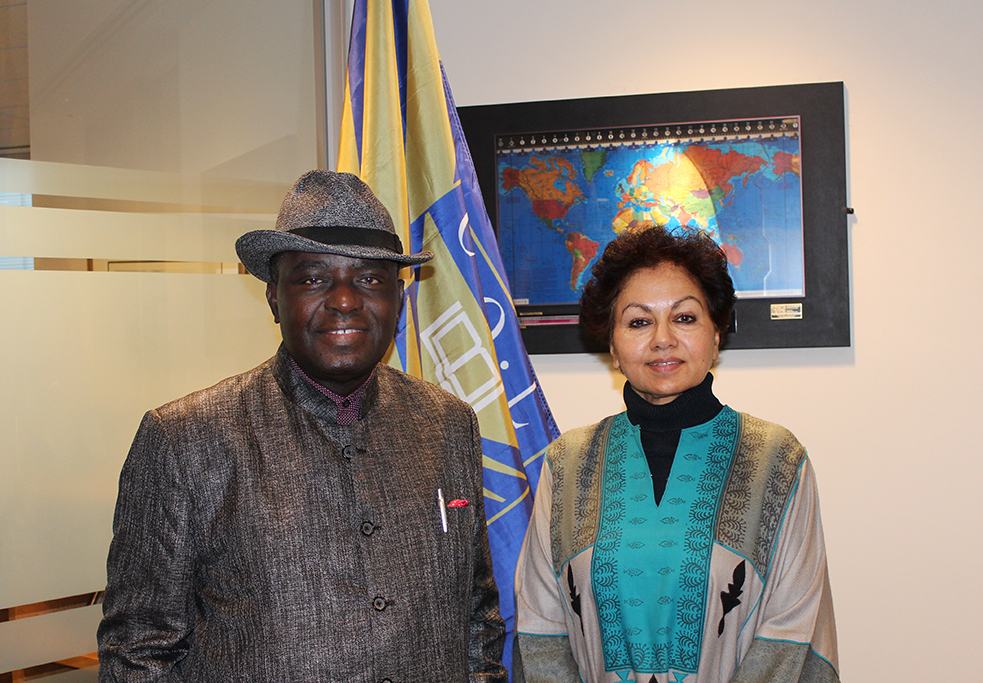 Reading Time:
3
min read
COL is continuing to strengthen institutional partnerships and offer solutions to improve the quality of online education across the Commonwealth. On 22 January 2020, Peter Okebukola, Distinguished Professor of Science and Computer Education, Africa Centre of Excellence in Innovative and Transformative STEM Education, Lagos State University, Nigeria, and Chair of the Council of the National Open University of Nigeria (NOUN), visited COL to learn from its expertise. He had consultations with COL's President Professor Asha Kanwar and attended a series of presentations of key COL programmes.
"I am here to ask for support to NOUN, to strengthen our delivery systems and build capacity of our people, so we can balance quality with quantity," he said.
Nigeria's largest tertiary institution in terms of student numbers, NOUN has been charged by the National Universities Commission to boost the quality of delivery and its reach. Professor Okebukola commended COL for consistent outreach to the Commonwealth States, as well as its innovations and landmark activities.
COL President and CEO Professor Asha Kanwar noted, "Nigeria is an important member of the Commonwealth, and COL is working with several key institutions in the country to promote access to secondary schooling, enhance environmental sustainability through the green teacher programme and improve quality in higher education."