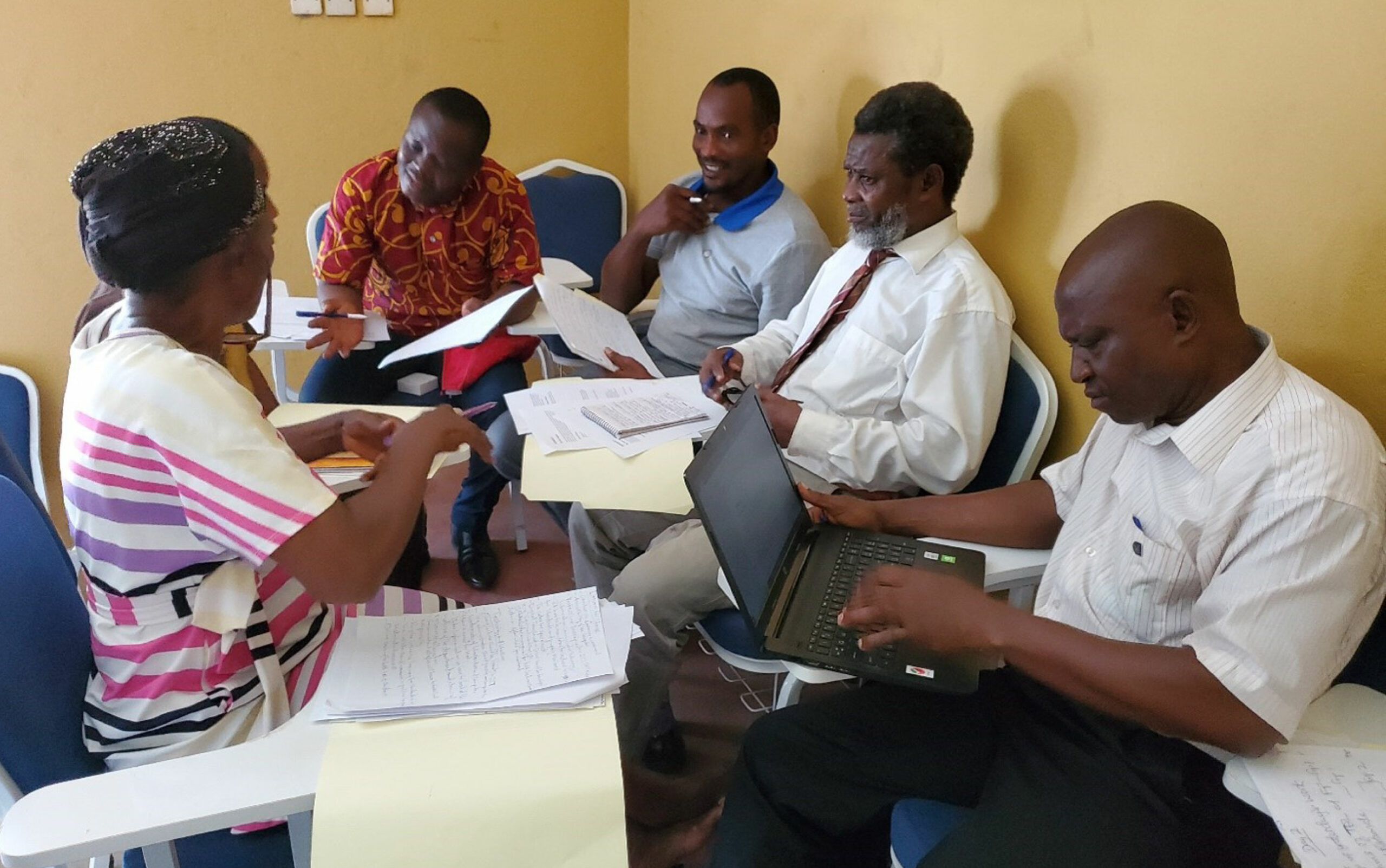 Reading Time:
3
min read
COL supported a policy development workshop at the Freetown Polytechnic in June 2022, where participants contributed to the evolving policy for implementation of open, distance and technology-enabled learning at the institution.
The workshop attracted a total of 35 deans of schools, heads of departments as well as lecturers at the polytechnic. A senior official of the Ministry of Technical and Higher Education played a lead role.
In the opening session, Dr Samba Moriba, the Principal of the institution, expressed appreciation for COL's support. He said, "Once we achieve a critical mass of students accessing online learning, the country will have crossed an important milestone." During the workshop, participants examined the current practices in TEL in the context of the National Digital Development Strategy. Also discussed were the TEL policy needs for efficient delivery of the curriculum.
The workshop was facilitated by COL's Education Specialist, Teacher Education, Dr Betty Ogange alongside national resource persons.  Dr Ogange said, "Due to the increased use of technology-enabled learning during the Covid-19 pandemic, institutions need to respond by embracing innovative approaches to teaching and learning. The TEL policy workshop is an important first step towards ensuring quality student engagement in blended learning."
Over the years, COL has provided technical assistance towards capacity building in course development, online course delivery and school-based teacher development at Freetown Teachers College, which was recently merged with another institution to form the Freetown Polytechnic.