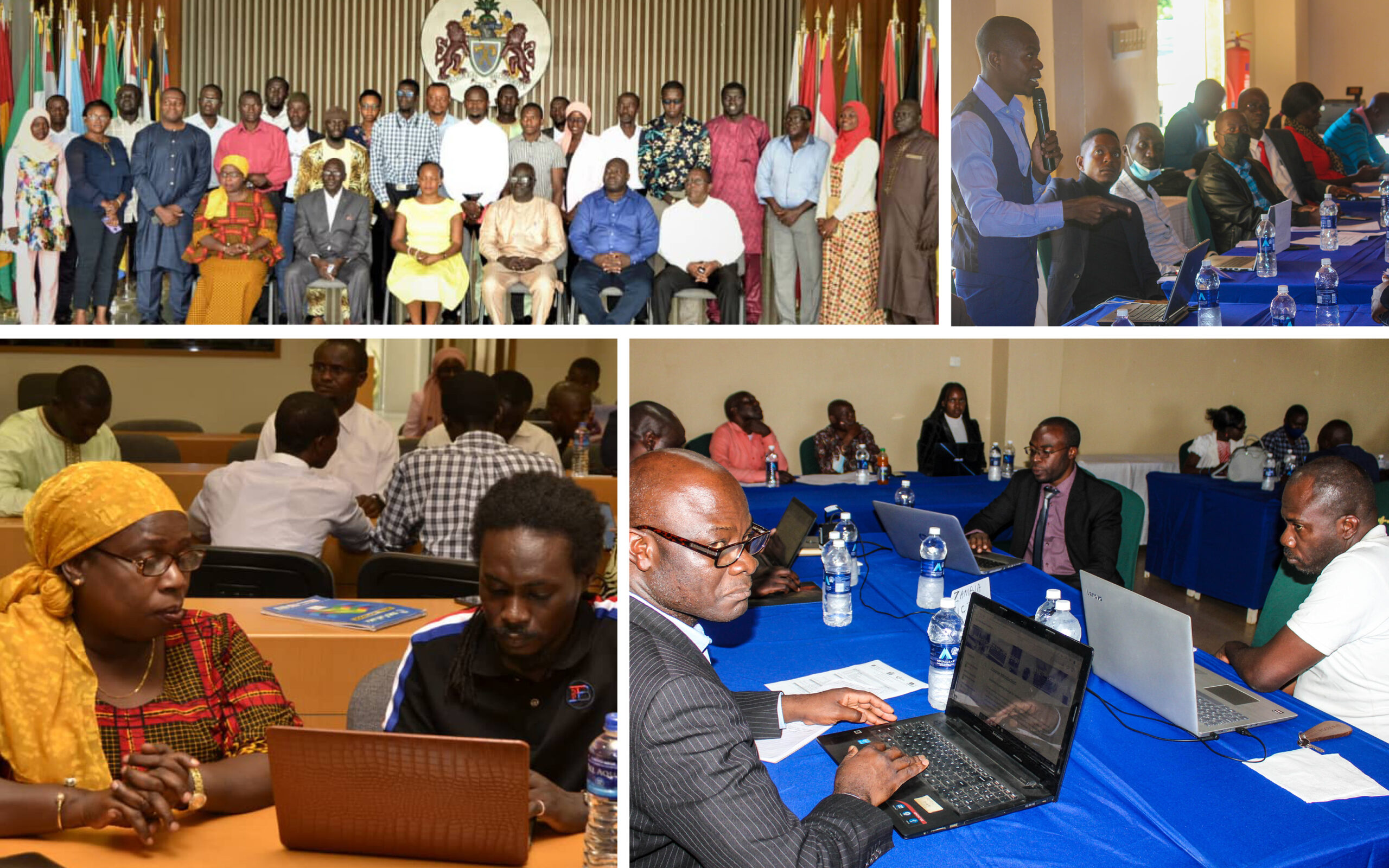 Reading Time:
3
min read
COL, in partnership with UNESCO-UNEVOC, has recently concluded two online courses on technology-enabled learning and the use of assistive technologies in TVET. Workshops were held in Banjul in partnership with the Gambian Ministry of Higher Education, Research, Science & Technology (MoHERST) and National Accreditation and Quality Assurance Authority (NAQAA), and in Lusaka with the Zambian Ministry of Technology & Science (MOTS) and the Technical, Education, Vocational & Entrepreneurship Training Authority (TEVETA).
Addressing the workshop participants, Tony Mendy, Director of TVET at MoHERST noted that the Ministry will support implementation of gender responsive and inclusive institutional ODL strategies, aligned to the national TVET strategy. Alex Simumba, Director of Vocational Education and Training at MOTS said that implementation of the two courses was timely, and the Ministry and TEVETA will work together to ensure effective implementation of the strategies.
Participants in the workshops included the leaders of TVET institutions, teachers and trainers. The objective of the project has been to support the effective use of ODL in TVET through policy development and capacity strengthening of stakeholders and to increase access to quality skills development in an inclusive manner with a focus on girls, women, and persons with disabilities. During the workshops, the stakeholders validated sixteen institutional strategies.
Both workshops also provided information on how Covid-19 has impacted TVET stakeholders and TVET provision in Zambia and The Gambia. Robert Okinda, COL Adviser for Technical and Vocational Skills Development, who is leading the joint COL and UNESCO-UNEVOC project, said "the development of frameworks for implementing technology enabled learning at national and institutional level will invariably remediate disruptions of TVET systems and build future resilience."