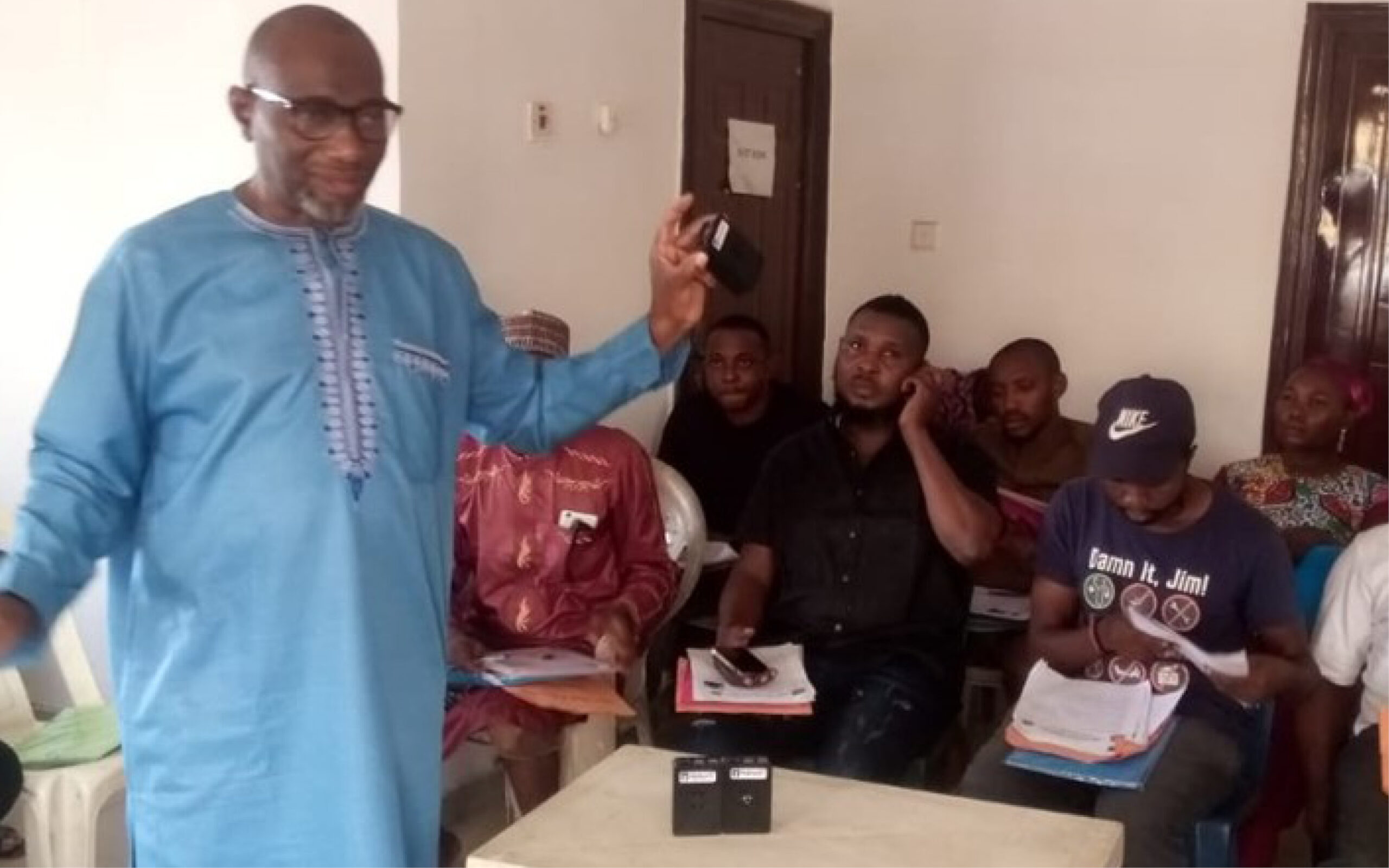 Reading Time:
4
min read
Nigerian apprentices studying mobile phone and computer hardware repair and maintenance are among the most recent learners to benefit from COL's AptusPi. This low-cost device allows for access to learning content without the need for grid electricity or Internet access. Across the Commonwealth, AptusPi has helped ensure learning continuity in Member States stricken by natural disasters and the Covid-19 pandemic. It has also been used to provide educational opportunities to out-of-school children.
In Nigeria, AptusPi will now be used to prepare computer technicians to get formal recognition for their skills. With COL's support, Yaba College of Technology (YABATECH) has been working with master craftspersons from Africa's largest computer village in Lagos to develop open educational resources and upload them onto AptusPi. These resources are compliant with Nigeria's National Occupational Standards.
At a recent ceremony for AptusPi handover, Mr Joe Ejiofor, YABATECH Deputy Registrar, noted that the devices will enable learners to access materials online without incurring additional costs, like data subscription. He added that there are plans to upgrade and formalise informal apprenticeships in Lagos State and other parts of the country.
According to Dr Dotun Abdul, Director, Flexible Skills Development Centre of YABATECH, AptusPi will deepen the use of TEL techniques in the training of Nigerian apprentices thereby improving its quality.
Learners who successfully complete AptusPi-based learning, will be awarded the National Skills Qualification Certificate after assessment by the National Business and Technical Examinations Board.
Mr Robert Okinda, COL Adviser: Skills, said: "AptusPi devices are enabling apprentices and master craftspersons to eke out a sustainable livelihood as they acquire requisite skills to improve their productivity and service delivery."
COL is also supporting AptusPi deployment at Dhaka Ahsania Mission in Bangladesh, Kenya Technical Trainers College and the country's National Industrial Training Authority, Auchi Polytechnic in Nigeria, as well as the Luanshya Technical and Business College in Zambia.