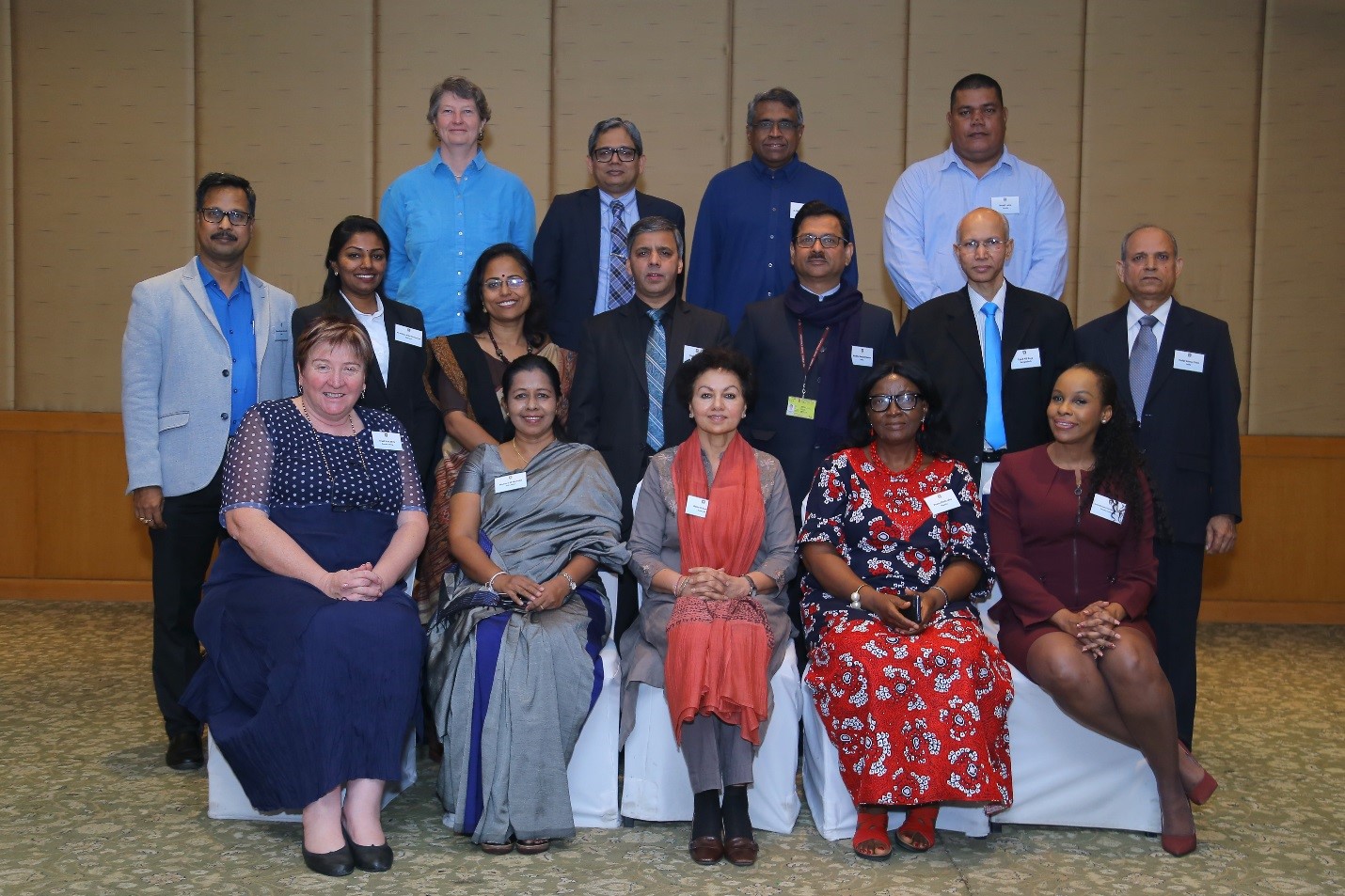 Reading Time:
2
min read
The Asian regional meeting of COL Focal Points took place on 10 – 11 December 2018 in New Delhi, India. The focus of the meeting was to strengthen the effectiveness of COL's strategic plan and programme activities in addressing key priorities of Asian Commonwealth countries for education and training until 2021.
In her opening remarks, COL President and CEO Professor Asha Kanwar, highlighted COL's work in Asian countries such as Bangladesh, India, Malaysia, Pakistan and Sri Lanka, along with some pan-Commonwealth initiatives, since 2015. "Over the 30 years of service to the Commonwealth, we have constantly renewed ourselves to remain relevant to your needs," stressed Professor Kanwar. The priorities from the other Focal Points Meetings held earlier this year in the African, Caribbean and Pacific regions were reported highlighting capacity building, curriculum reform and mobile-based platforms for learning and information sharing.
The role of Focal Points and ways to improve engagement and partnerships in-country were among the topics discussed at the meeting. Focal Points for Bangladesh, India, Malaysia and Sri Lanka participated along with Focal Points from Fiji, Nigeria, South Africa, Trinidad and Tobago, and Tuvalu who were invitees. The opening remarks can be found here.