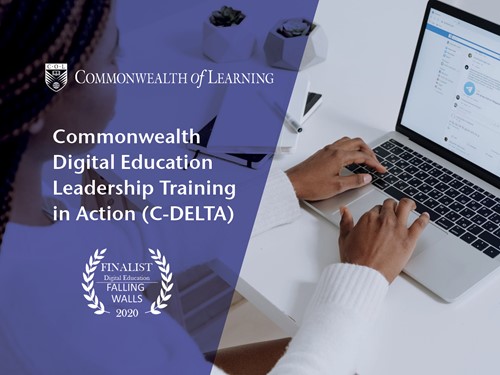 Reading Time:
2
min read
COL's Commonwealth's Digital Education Leadership in Action (C-DELTA) programme has received accreditation from the South African Council of Educators (SACE) following a request submitted by SchoolNet South Africa. The accreditation is equivalent to 35 continuous personal and professional teacher development (CPTD) points.
C-DELTA provides a framework for fostering digital leadership and developing skills for lifelong learning, where COL supports educational institutions, ministries and civil society organisations to implement the programme in their countries. Currently, there are over 10,000 C-DELTA users across the world.
SchoolNet South Africa has been implementing C-DELTA in various schools since 2019 after its representatives completed a master training organised by COL. Some 1,800 South African teachers have benefitted from the two phases of training.
Dr Sanjaya Mishra, COL's Education Specialist: eLearning, said, "The accreditation of CPTD points by SACE is going to increase the uptake of C-DELTA in South Africa as it aligns with the Professional Development Framework for Digital Learning in the country."
You can find more details about C-DELTA here.