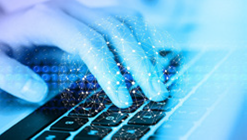 Reading Time:
4
min read
Following the initial success of its online course on OER for Online Learning, COL will be offering the course for up to 18,000 teachers in Trinidad and Tobago at the request of the Ministry of Education.
According to Ms Aneisa Singh, Teacher Development Specialist at the Trinidad and Tobago Ministry of Education, COL's course "has proven both informative and beneficial" in light of fostering a blended approach to education and has been added as a pre-requisite for teacher training in preparation for the re-opening of school campuses later this year.
Initially developed to support teachers during school closures caused by COVID-19, the course offers guidelines on scaffolding the independent use of existing prescribed resources and supplementing them with OER. It also focuses on ways to use technology to support communication and learning and on providing appropriate assessment and feedback. The first two iterations brought together over 2,700 participants from 37 countries.
According to Dr Tony Mays, COL Education Specialist: Open Schooling, what makes the course relevant for the re-opening of schools, is that due to physical distancing requirements some form of blended learning will be needed in most contexts. Teachers will need to be able to support some learners online or remotely while others are on campus.
"COVID-19 forced us all to suddenly switch to online teaching and learning; regardless of my knowledge and abilities or that of my learners and parents it had to be done. Now that I have gained this knowledge, I am confident that I'm able to meet the needs of all parties involved," said Nekesha Mc Kenzie, a primary school teacher from Trinidad and Tobago, who has participated in the earlier offering of the course.
Dr Betty Ogange, COL Education Specialist: Teacher Education, noted: "The course presents an opportunity for professional development during this crisis to enable teachers to not only provide effective pedagogical support to learners upon return to school but also help build a community where they can share new ideas as they reconnect with colleagues."