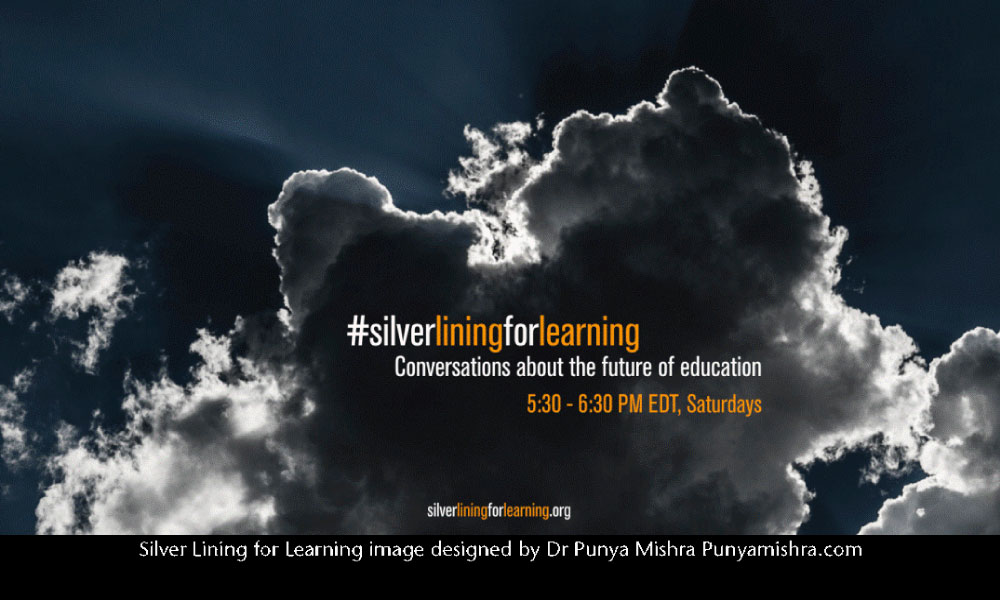 Reading Time:
3
min read
While COVID-19 continues to cause stress and disruptions in learning across the formal, informal and non-formal education sectors, open and distance learning can support the learning process. Silver Lining for Learning, a weekly live conversation launched by a group of prominent academics to explore creative solutions and alternative approaches that could be built upon after the crisis ends, hosted a panel of COL's experts for Episode 4 of the series.
"Our goal is to inspire, rethink the teaching and learning, and to provide hope for people who are dealing with the ins and outs of this pandemic that is impacting education around the world," said one of the webcast facilitators, Dr Curtis Bonk, Professor of Instructional Systems Technology, Indiana University.
During the episode, Mrs Frances Ferreira, Senior Adviser: Women and Girls, Dr Tony Mays, Education Specialist: Open Schooling, and Dr Sanjaya Mishra, Education Specialist: eLearning spoke about COL's experience of working in various contexts and shared viable strategies and approaches that can be used during the current crisis and beyond.
With an increasing number of schools moving towards Open Distance and eLearning to address physical distancing concerns, this webcast was an opportunity for these experts to raise awareness of the work COL is doing and the support it can provide to address this challenge. Click here for the webcast recording.