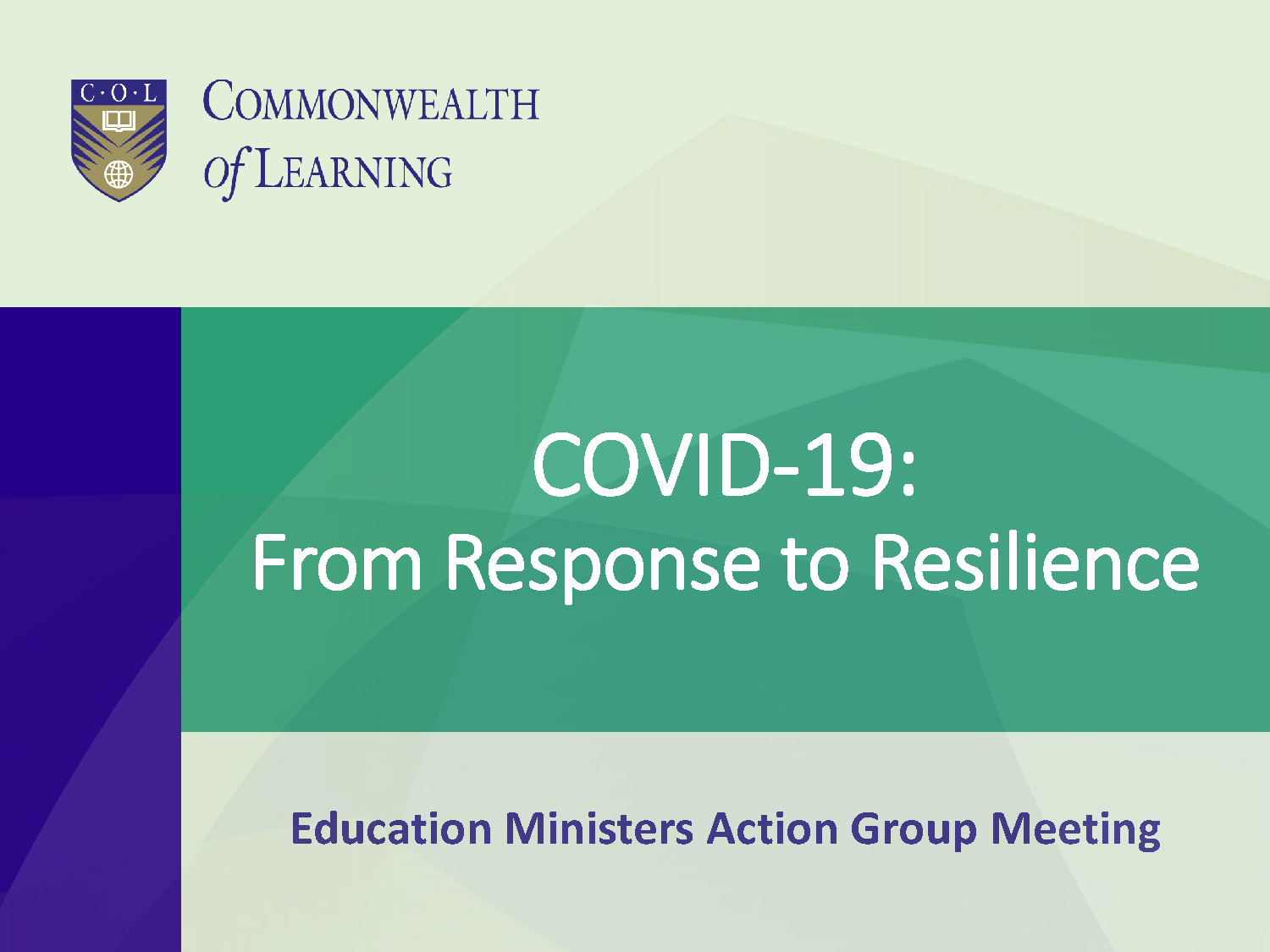 Reading Time:
3
min read
Key features of COL's comprehensive response to the education challenges caused by COVID-19 were presented at the sixth meeting of the Commonwealth Education Ministers Action Group (EMAG). The meeting, which was held virtually, deliberated on priorities for strengthening education systems' capacity in the Commonwealth in light of the pandemic.
In her presentation, COL President and CEO Professor Asha Kanwar spoke about developing innovative solutions specific to country needs and promoting collaboration at the global level, all with a view to reaching the most vulnerable and disadvantaged citizens of the Commonwealth.
"We need resilient systems that can withstand future disasters," noted Professor Kanwar. "Distance education helps to increase access, improve quality, reduce costs and support inclusion, all with a lower carbon footprint."
COL's multi-pronged approach has included developing guidelines for implementing different models of open schools and curating video-on-demand in STEM subjects aligned to the curriculum in the Pacific, as well as offering capacity-building MOOCs and self-learning courses for teachers. Collaboration with Coursera has resulted in free training opportunities to 125,000 persons around the Commonwealth for workforce recovery.
Professor Kanwar spoke about COL's strategies for blended technical and vocational education and training aimed to scale skilling and reskilling of youth, and guidelines for implementing different models of open schools.
She provided examples of COL's support to organisations and institutions across the Commonwealth to integrate distance and technology-enabled learning, develop online safety and privacy policies, and integrate employability into the curriculum.
EMAG was formed in 2015 with the purpose of guiding delivery of the Sustainable Development Goals (SDGs) for education in the Commonwealth, and COL has regularly reported at the annual gatherings on its progress towards helping Member States meet SDG4.
The full presentation is accessible here.