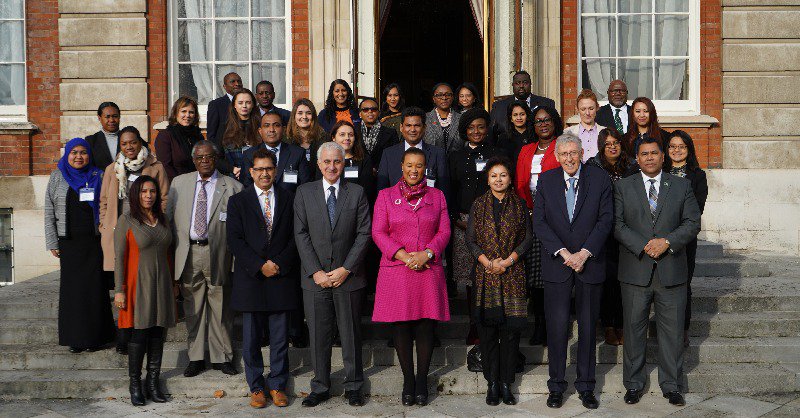 Reading Time:
3
min read
The Commonwealth of Learning (COL) was a partner with the Commonwealth Secretariat and the Commonwealth Foundation for the 36th Diplomats Induction Programme (DIP) from 20 to 22 November 2019 at Marlborough House, London. Designed to introduce newly-appointed envoys to a broad range of Commonwealth initiatives and collaborative opportunities, DIP brought together high commissioners and young diplomats from 16 countries.
In her keynote presentations, COL President Professor Asha Kanwar described COL's governance structure and spoke about the ways the organisation promotes inclusive and equitable quality education and lifelong learning for all.
She described six paradigm shifts led by COL to achieve impact: (1) if the child cannot go to school, the school comes to the child; (2) technology-enabled learning can break open the ivory towers of tertiary education; (3) Open Educational Resources (OER) are the answer to closed and costly textbooks; (4) the digital divide can be transformed into a digital dividend; (5) literacy is not always a precondition for learning; and (6) the social capital of the mother is the most important determinant in bringing girls to school.
Professor Kanwar also spoke about COL's work in helping Member States address current challenges, especially the climate crises.
Started in 1977, DIP is designed to enhance the knowledge of Commonwealth diplomats about the relevance and impact of the Commonwealth's work both in Member States and on the global stage.
The full versions of Professor Kanwar's presentations are available on COL's open-access repository OAsis under COL Governance and Promoting Learning for Sustainable Development.