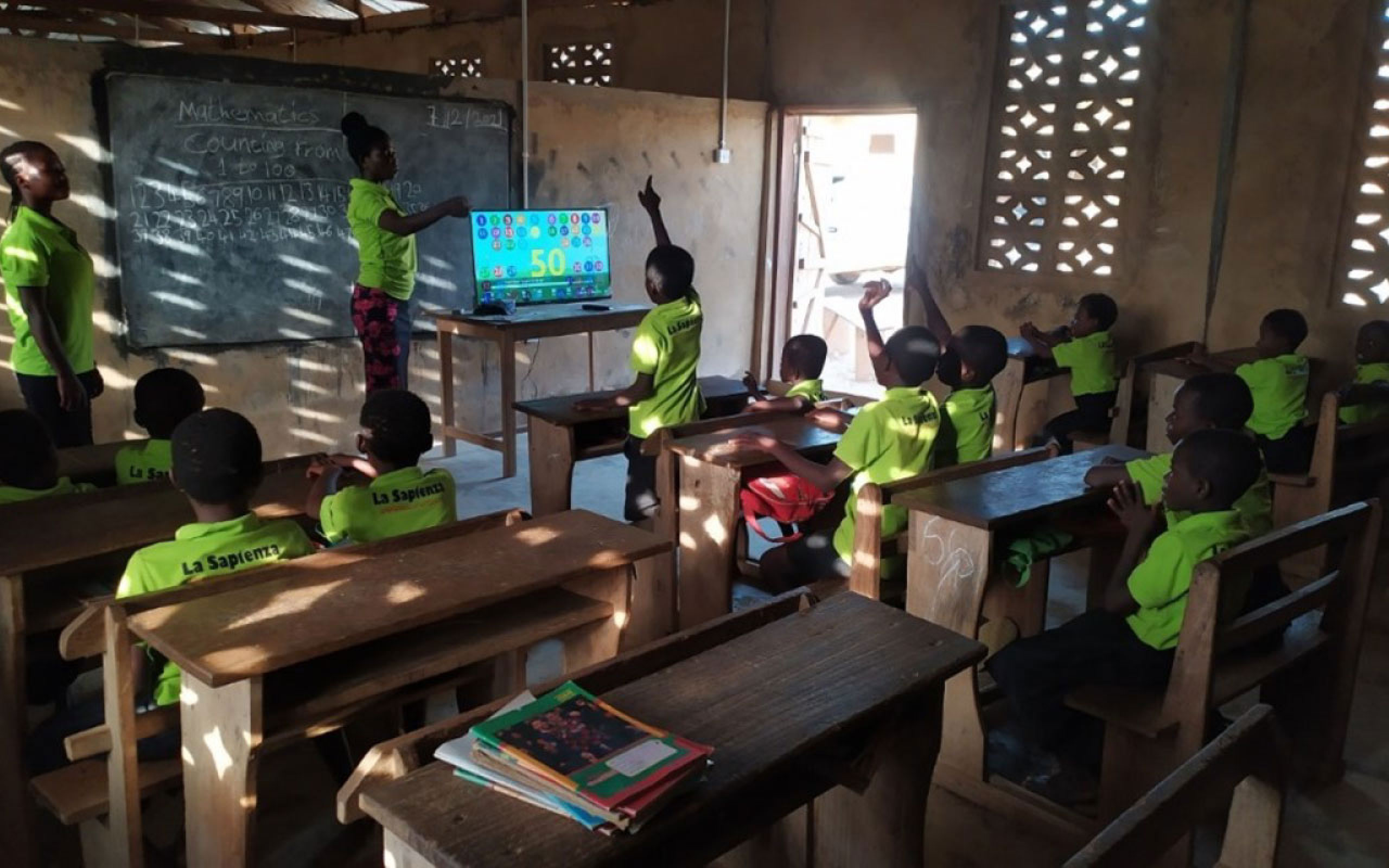 Reading Time:
3
min read
The recent launch of La Sapienza school in Kpassa, Ghana marked a new milestone for COL's Open Schooling programme. The new school offers technology-enabled primary education to out-of-school students from three communities of Nkwanta North and Nkwanta South districts.
The curriculum has been developed based on the Ghanaian Lower Primary Syllabus for English, Mathematics and Science and includes aspects of heart-mind education. Open Educational Resources (OER) pre-loaded on COL's AptusPi devices are used during lessons delivered in the afternoons and on weekends at several convenient locations. These OER are increasingly augmented by locally created resources.
Mr Lucas Sokolomo, Programme Coordinator, who is one of three Ghanaian teachers supporting the outreach, noted that most students come to these classes early, and are eagerly waiting for lessons to begin. The audio-visual, activity-based approach to teaching and learning creates a positive experience.
The project arose from a request from the Nkwanta North District Office of the Ghana Education Service to support the Franciscan Capuchin Friars in Kpassa to offer "holistic, quality, basic education for marginalised children" as part of the Education Directorate's "dream of quality and equitable education of our pupils."
Dr Tony Mays, COL's Education Specialist: Open Schooling, observed: "Education of out-of-school primary school students requires a curriculum which speaks to the values and needs of communities and offers learning support which is rooted in those communities while offering marginalised rural learners access to the modern technologies."
Lessons from the initial pilot by La Sapienza as well as AptusPi devices with additional content that has been locally created, will be shared with the district office for use by regular schools. In this way, the quality of provision for both traditional and non-traditional learners can be enhanced.