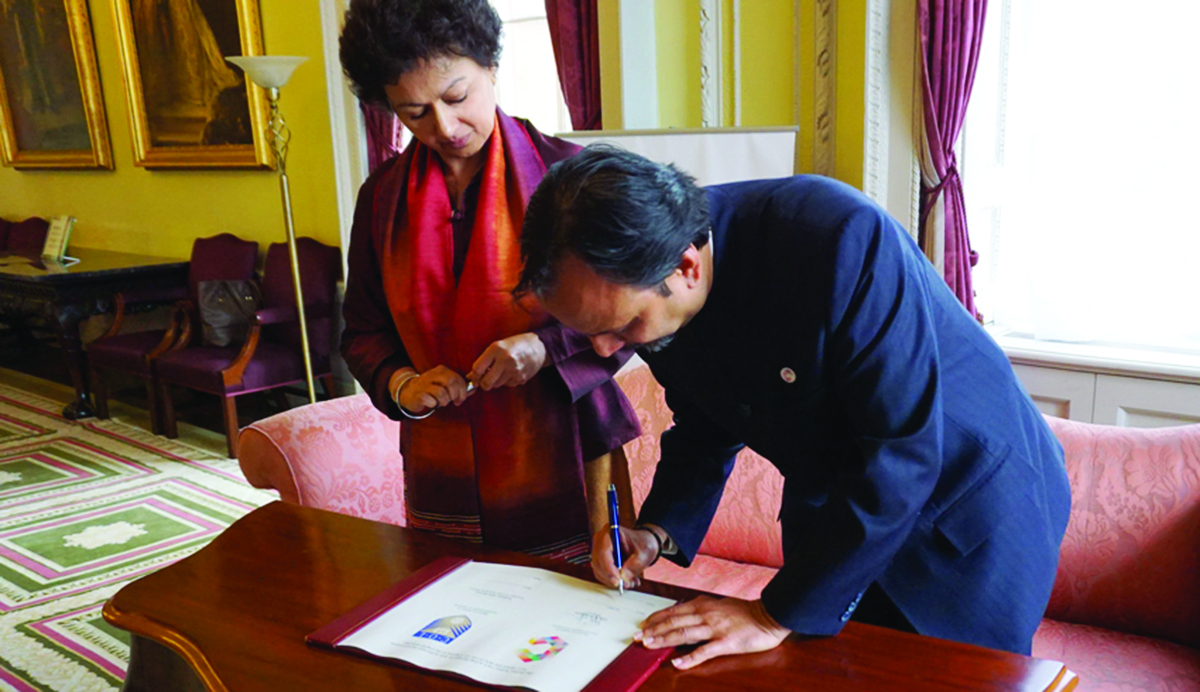 Reading Time:
3
min read
On 24 February 2015, two intergovernmental organisations of the Commonwealth, the Commonwealth Foundation and Commonwealth of Learning (COL) signed a Memorandum of Understanding at the Commonwealth Headquarters in London, signalling their renewed commitment to project collaboration and organisational learning.
The partnership will focus on sharing resources, research and case studies on relevant aspects of education, public policy and development outcomes.
The two organisations are ambitious in their respective fields. COL has pioneered Open and Distance Learning across the Commonwealth, while the Foundation continues to promote the engagement of people in democratic processes. Both recognise that partnership and collaboration are essential to realise those ambitions, and something our Member States and stakeholders rightfully expect.
Vijay Krishnarayan, Director of the Commonwealth Foundation, said of the agreement:
"Such partnerships don't just happen, but start with a shared outlook and stem from a realisation of mutual interest and respect between colleagues. "We have a framework for collaboration rooted in our respective strategic plans, and made real through joint work planning to develop projects together and enable organisational learning."
Professor Asha Kanwar, President and CEO of COL declared, "We have to move from ideas to action; from intent to real concrete results.
"With the Commonwealth Foundation we have a good solid basis of trust. We are both small organisations, and this kind of joint programme helps us leverage our resources and work to each other's strengths."
The Foundation and COL look forward to two more years of productive collaboration in support of Commonwealth principles and values.
-30-